Bitcoin Next Target Up AND Down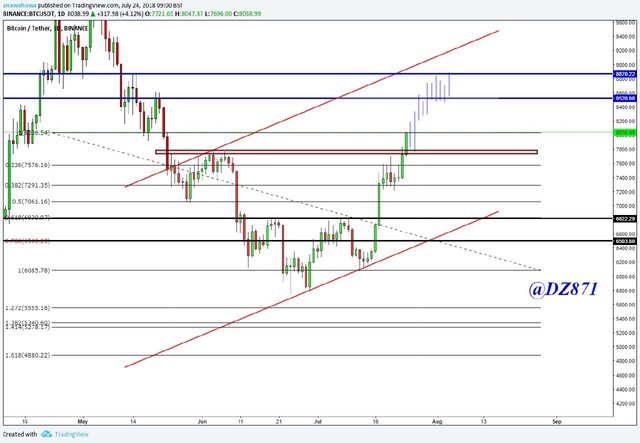 By Bitcoin , now native moods begin, someone is already waiting for 9200-9500. I, at the sight of such recoilless movements, start to reduce positions, even at a price of BTC 6200 wrote that we are being pushed into a huge trap before further reduction and updating of annual lows.
The RSI indicator shows a record of 2018 overbought. An ascending wedge and a few resistances from the current 7900 to 8200 may well unfold the price. Be careful, fear of lost profits can result in very large losses. I will reduce the portfolio to a minimum in this range.