Block Chain Expo - North America 2017 - Media Partners list includes Alt Coins Ethereum and Bitconnect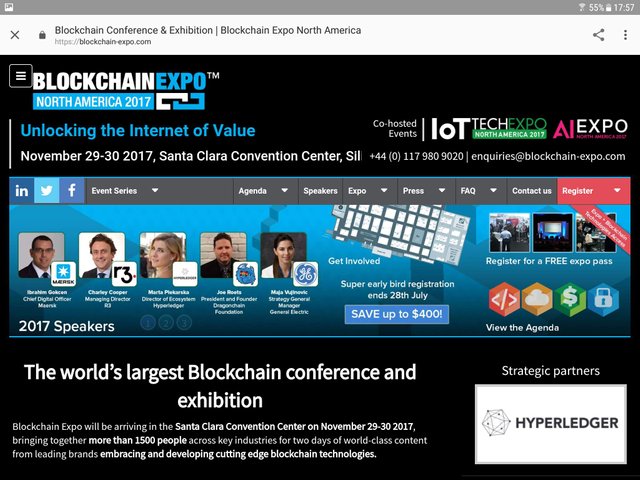 The worlds largest Blockchain conference and exhibition
Blockchain Expo will be in the Santa Clara Convention Center , November 29th/30th 2017
More than 1500 people across key industries will be there for two days of world-class content from leading brands who are embracing and developing cutting edge blockchain technologies. 
Key Speakers will include: 
Dinis Guarda - CEO and Founder - Humaniq
Sean Moss-Pultz - Co-Founder and CEO - Bitmark Inc.
Diego Espinoza - CEO - Healthcoin
Ian Smith - Founder & CEO - Gospel Technology
Johnny Nobles - Blockchain Specialist - Government Blockchain Association
Leif-Nissen Lundaeb - CEO and Blockchain Scientist - XAIN
Many more will be speaking and full details can be obtained from the website link bleow:
https://www.blockchain-expo.com/
Check out the Media Partners below and you will notice Bitconnect next to Ethereum how cool is that !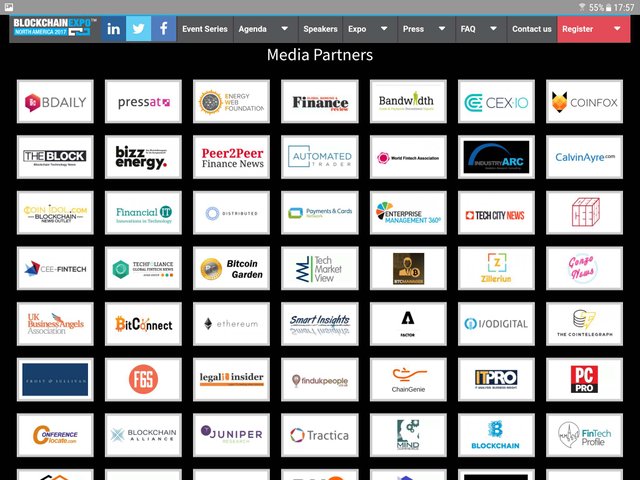 Thank you for taking the time to visit this page.
Happy Days
Love , Life and Laughter
Peace Out x
Diddy 
Donations are very gratefully received:
Bitcoin: 1Boq5Be3mhtDs6DmP2bmtSFERdsgYFQHS
Dash: XxkK9Udemm1QgBSvJ2cmSJciK1JQgos1db
Ethereum: 0xF419646e5FEf82Fd88180E628d70f23a970511f0
Litecoin: LLC2HWbpvNDojgHJEKmeNWSCW3Tduo4GGn
EOS: 0xF419646e5FEf82Fd88180E628d70f23a970511f0
BCC: 8QDHWCS2U1Jebu7sveYPbujBrSt3FNGWhc