Hello Steemit Family
Hope all of you're doing well.
So after few months at last we can see some bullish movement on bitcoin as bitcoin registered one of the most important spikes from this year after moving from $6,700 to $7,400 in just a few minutes. Is this the start of next bull run?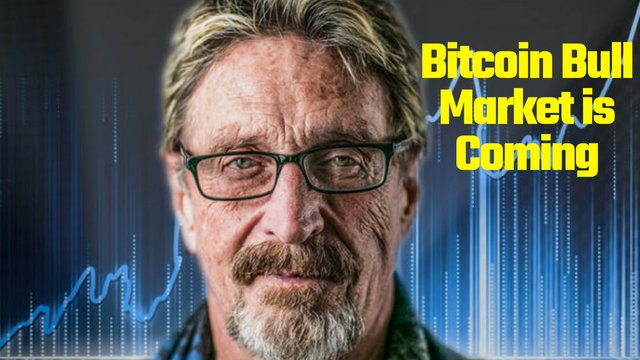 John McAfee the man who never stops talking about the future of the crypto market, he tweeted on 17th july that "Bitcoin – $1,000increase in one week. Is this the bull market? I have no clue. 10 such increases in succession and I will consider it Bull. In the meantime, know this: The Bull Market IS coming. And when it does, it will make the eruption of Krakatoa seem like a Meerkat's burp."
As bitcoin jumped $1000 within few hrs we can't deny that there are strong positive sign for bitcoin market as we are seeing bear market from last year dec. On the other hand so many positive news coming on crypto world, for that reason we can expect some big movement like this even more bigger jump in the coming days.
Not only John McAfee, some other big players already shared their view on bitcoin. Some of them are thinking that bitcoin will hit the golden mark of $50000 by the end 2018. John McAfee itself predicted that by 2020 bitcoin will reach $1million mark. It looks impossible from this price point but who knows nothing is impossible for bitcoin.
Currently, Bitcoin is being traded around $7,400 and has a market capitalization of $127 billion dollars. So what do think, will bitcoin hit $8000 by the end of july.?
Share your thoughts below.
Thanks
Dhanjyoti Kalita