What is Bitcoin?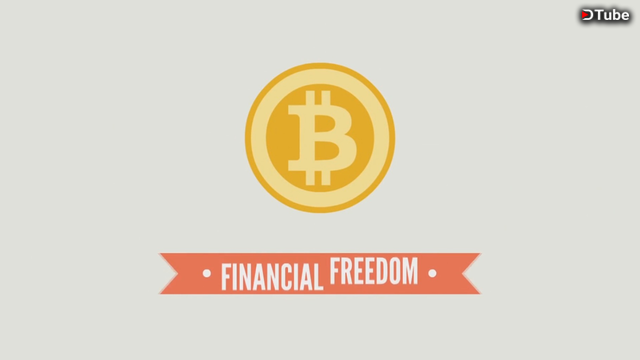 ---
Bitcoin is the key to your financial freedom. It is a decentralized, virtual currency. Which means you no longer have strict regulations, high fees, or limits on your transactions. Bitcoin enables you to transfer money worldwide by peer to peer network without involving a central authority or clearing house. All the transactions are confirmed by the network itself. So your Bitcoins can never be frozen.
It doesn't matter where you live or how much you earn. You can easily participate in this global financial system using your computer, smart phone or any internet equipped device anytime you want. Bitcoin is very user friendly and treats everyone equally . Think of it as gold, but actually it's better. You can send Bitcoin via the internet, split it into many pieces, and carry it anywhere you go. Or, if you wish, you can exchange it for Dollars, Euro, Yen, and other regular currencies 24/7.
The rate is determined by supply and demand, therefore the fluctuation risks are determined solely by free market forces. The final number of Bitcoins is limited. In the future there will only be 21 million Bitcoins, so the value can not be inflated. Paying by Bitcoin is similar to the way we pay by cash because you don't have to disclose any personal information when making a transaction, but at the same time it is different as you don't have to meet the seller in person to purchase something.
Each Bitcoin user gets a generated public key, a public address similar to your email for receiving mail. Every single public key has a matching private key which is proof of ownership of the Bitcoins. Anyone checking the public key can see how many coins are in the jar but you'll have to have the private key to take the money out.
I love his stuff.
---
I currently trade on Binance. If you are not on Binance yet, sign up here:
➡️ https://goo.gl/GGzhA6
I currently use an iPhone 6s for recording videos on the go with a windscreen phone holder. I also use a tripod and Bluetooth camera remote. Get yours here:
➡️ https://goo.gl/imgeZq
One of the safest places to keep your crypto is on a cold wallet. Get yourself a Ledger Nano or a Ledger Nano S here:
➡️ https://goo.gl/imgeZq
---
Feel free to send a tip. Any donations will be used for equipment to make this channel better. I'd appreciate that.
💠 ETH and other ERC20 Tokens: 0xd8edb45A0De0201e04c7D66Ae2f72815cf597238
🏅 BTC: 12fFJpogZ9XBWrXGPiKfxNb5bb8GqwgDkH
↩️ DASH: XsyaRjnac3Mvmn4i4UKF7JghuWpCfsLGWt
🥈 LTC: LPgHyuAhqQa3Qyti52j9VxHrmYVWREcAc4
---
Check out the #cryptospacezim merch here:
👕https://dexterscryptospace.threadless.com/
---
Wanna mail something? 📨
3 Eskdale Court, John Matetich Close
Avondale, Harare
Zimababwe
---
Feel free to get in touch with me here:
🕊Twitter: @Dexstaples
📸 Instagram: @dexstaples
🌀 Steemit: @dexstaples
🚰 Facebook: Crypto Space Zim
💬 WhatsApp: https://goo.gl/HPrvDi
✈️ Telegram: https://goo.gl/TnnxGb
🎮 Discord: https://discord.gg/8sFxf3
👻 Snapchat: @dexstaples
---
With this channel I hope to spread awareness of the possibilities #cryptocurrency can give people in general but especially people in #thirdworldcountries.
---
Disclaimer: all thoughts expressed are my personal opinion. I am not a financial adviser. Some links provided in this description are affiliate links. You know how this works. Helps make this channel better.
---
▶️ DTube
▶️ IPFS