How to Use Bitcoin.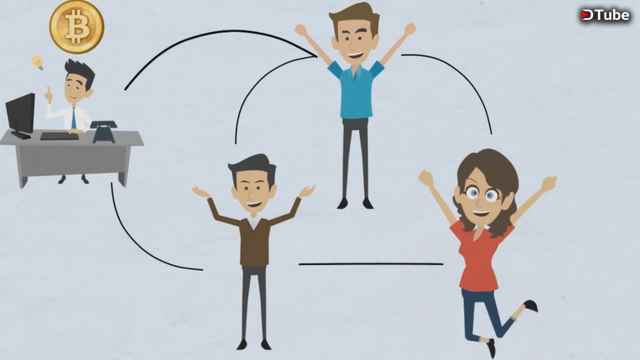 ---
Until recently, in order to transfer money electronically, you had to use a third party service. Such as a bank or payment processor like PayPal or Western Union. Which are all easy points of regulation, however with Bitcoin it's an entirely different story.
No one needs a third party service to own, spend, and send Bitcoins anywhere in the world. All that is needed is an open source wallet, of which there are plenty available to download.
Bitcoin as a whole is a decentralized system that doesn't require any third parties to interact with. It bypasses banks and governments. It cannot be directly regulated by any central authority. It's from the people to the people.
The entire Bitcoin network is public and operated by the people. It is designed in such a way that it cannot be cheated or abused. As a new user you can get started with Bitcoin without understanding the technical details.
Bitcoin can be stored on any computer, tablet,mobile phone, or simply on the internet in one of the many online wallet services.
I will go over some of the wallets in depth later on.
---
I currently trade on Binance. If you are not on Binance yet, sign up here:
➡️ https://goo.gl/GGzhA6
I currently use an iPhone 6s for recording videos on the go with a windscreen phone holder. I also use a tripod and Bluetooth camera remote. Get yours here:
➡️ https://goo.gl/imgeZq
One of the safest places to keep your crypto is on a cold wallet. Get yourself a Ledger Nano or a Ledger Nano S here:
➡️ https://goo.gl/imgeZq
---
Feel free to send a tip. Any donations will be used for equipment to make this channel better. I'd appreciate that.
💠 ETH and other ERC20 Tokens: 0xd8edb45A0De0201e04c7D66Ae2f72815cf597238
🏅 BTC: 12fFJpogZ9XBWrXGPiKfxNb5bb8GqwgDkH
↩️ DASH: XsyaRjnac3Mvmn4i4UKF7JghuWpCfsLGWt
🥈 LTC: LPgHyuAhqQa3Qyti52j9VxHrmYVWREcAc4
---
Check out the #cryptospacezim merch here:
👕https://dexterscryptospace.threadless.com/
---
Wanna mail something? 📨
3 Eskdale Court, John Matetich Close
Avondale, Harare
Zimababwe
---
Feel free to get in touch with me here:
🕊Twitter: @Dexstaples
📸 Instagram: @dexstaples
🌀 Steemit: @dexstaples
🚰 Facebook: Crypto Space Zim
💬 WhatsApp: https://goo.gl/HPrvDi
✈️ Telegram: https://goo.gl/TnnxGb
🎮 Discord: https://discord.gg/8sFxf3
👻 Snapchat: @dexstaples
---
With this channel I hope to spread awareness of the possibilities #cryptocurrency can give people in general but especially people in #thirdworldcountries.
---
Disclaimer: all thoughts expressed are my personal opinion. I am not a financial adviser. Some links provided in this description are affiliate links. You know how this works. Helps make this channel better.
---
▶️ DTube
▶️ IPFS