WHAT IS HAPPENING? MARKET CRASH OR BULL SIGNALS?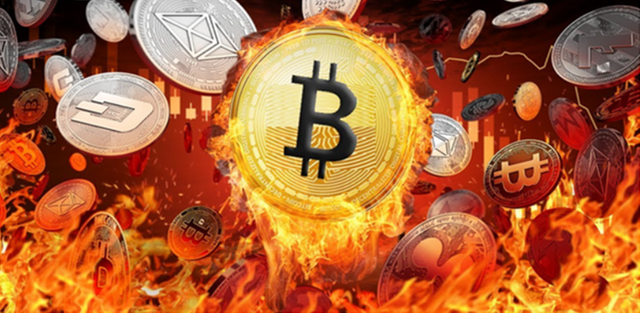 For two days, we are having difficult times for the crypto market. So what happens? Is this the end of Bitcoin market or is it
just a bear trap? Lets see what is it...
What Happens
"On Thursday, Bitcoin Cash, perhaps, the most famous hard fork of bitcoin and the fourth-largest cryptocurrency, will split in two, creating a second cryptocurrency.
Jihan Wu and Craig Wright have been having a verbal brawl of sorts for now weeks over a dispute concerning some technical proposals for the Bitcoin Cash November upgrade.
Jihan Wu, co-founder of the biggest crypto miner and manufacturer, Bitmain, publicly said this Tuesday:
"So, Fake Satoshi admitted that he was never a part of BCH founding community. F**k off to BSV is the best thing for Craig cults and BCH community."
"Craig Wright claimed last year that he is bitcoin's inventor, Satoshi Nakamoto, publicly offering as proof a fake signature which earned him the nickname of faketoshi. He has further apparently claimed he owns all of the coins which belong to the now bankrupt MT Gox crypto exchange."
The two digital currencies will go by the names Bitcoin ABC (core Bitcoin Cash) and Bitcoin SV (Satoshi's Vision).
Basically, cyber warfare happens between Craig Wright and Jihan Wu.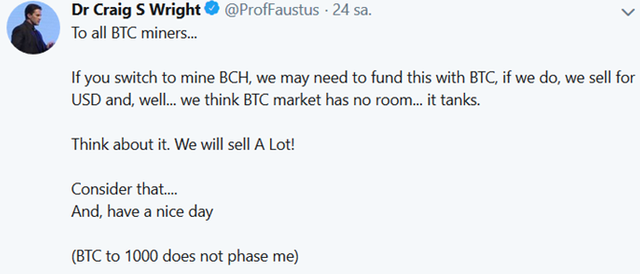 As a result, a big market crash happens right now.
A Crash or Bull Signals
While most investor selling their Bitcoin, some big whales are buying it from the lowest point. Today, thousands of BTC (more than 200.000) transferred to unknown wallets.
Basically same things happen again. Dumping BTC for institutions and whales to buy from lower points before BAKKT.
Probably next month, we are going to see an huge raise from BTC.
What you think? Please feel free to comment...
Sources:
https://finance.yahoo.com/news/bitcoin-cash-hard-fork-did-165955587.html
https://twitter.com/whale_alert
https://bitcoinmagazine.com/articles/when-fork-forks-what-you-need-know-bitcoin-cash-goes-war/
https://www.bitcoininsider.org/article/46768/bitmains-jihan-wu-says-bitcoin-cash-community-booting-fake-satoshi-craig-wright-out
https://coinjournal.net/craig-wright-threatens-to-crash-bitcoin-cash-in-email-to-ver/