XRP Opinion + BTC Bitcoin Update - "And way down, we go..." Tentative pathway forecast.
Hey everyone,
I hope you enjoyed the ride on the XRP train! I had called for a beautiful ascending right triangle, which executed perfectly and way above my expectations! And when Ripple's CEO Brad Garlinghouse is invited live on CNBC to explain what's this all about and its usefulness, well, it gives higher highs:
Now that's news confirming the forecast, isn't it? XRP is now paving the way to $3,54 (short term). Don't miss the train!
---
Now here's a different story for Bitcoin: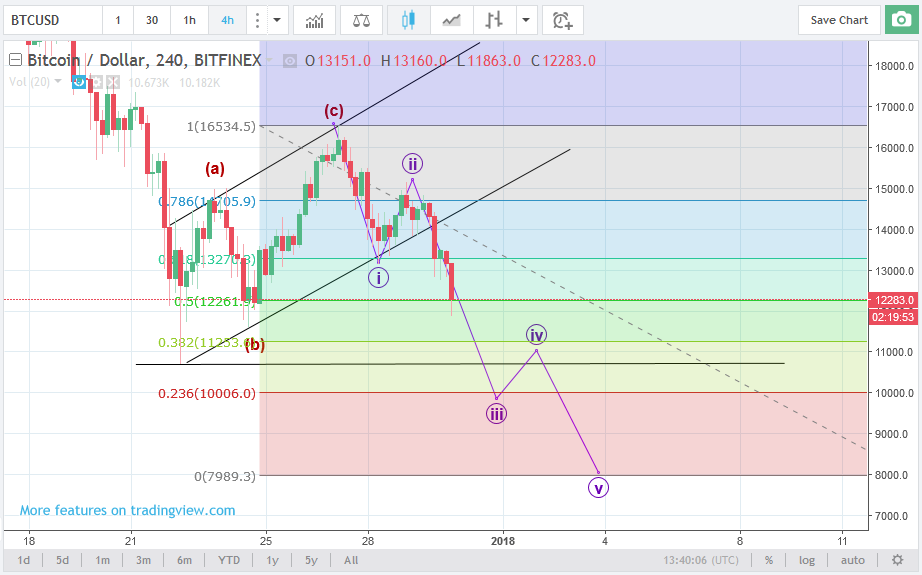 Long story short, I had made it clear in my previous BTC post that this trend could confirm if prices were to go below the "support" segment, so to speak, that I had traced. And... it went through.
So my counting is more valid than ever, even though the last major support line of $10700 may still help prevent from too much damage. But worst case scenario (however probable), BTC may retrace to as low as $8000.
HOWEVER: Think about it as a great opportunity to BUY the dips, and get MORE. This may very well be our very last time saying "I bought some BTC when it was below $10000". Just think about it! Because when this correction is over, well... higher highs expected! And it won't look back!
Enjoy the ride!
-------------

------------
Thanks for reading me, I'd appreciate an upvote if you enjoyed this technical analysis. Also Don't forget to FOLLOW me & Resteem !!!
Remember this article is not intended to guarantee any gain nor encourage you to invest in any way! This is just for your information.
You could even consider offering me a beer! ;)
ETH 0x7f6A03620BCaDaFCb76E0B0E253F4bF50b6f8A24
BTC 1JPARFZfvrdj9VgNxcvq8D9G3dc5X113Wd
BCH 13R98Ggzuq5NZx5AnguMkNXs3qmBMhPqvg
Have a good one!