DGB Digibyte !UPDATED! - ABCDE complete! Cup & Handle done
-EDIT/UPDATE-:
Here we go! A tentative analysis of what's going on right now: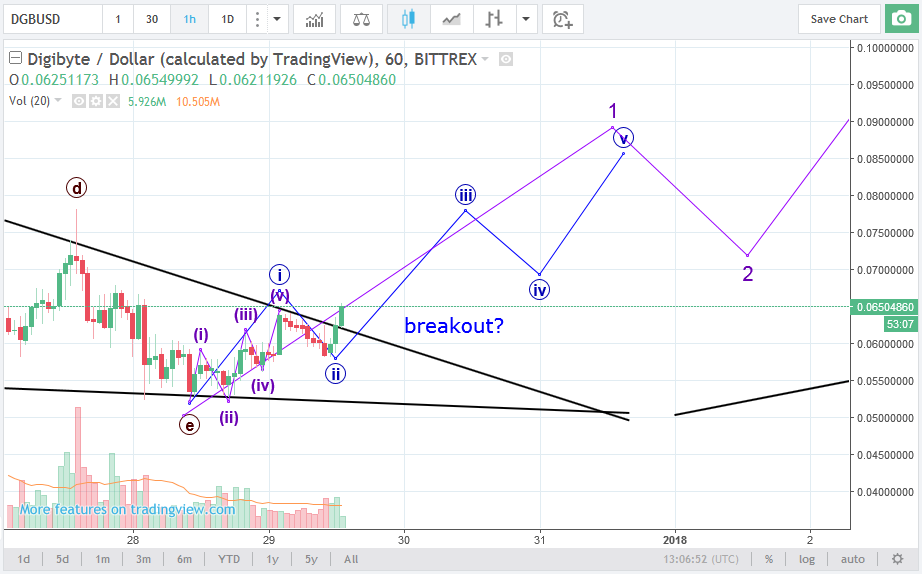 FYI: Subwaves (i) and (iv) are valid ever since the candles' body don't overlap.
---
-ORIGINAL POST-: Hey everyone, first of all thank you for your kind comments, advice, and requests. Don't hesitate to share ideas I'll be glad to answer and share mine!
So here's Digibyte; let's start with the big picture: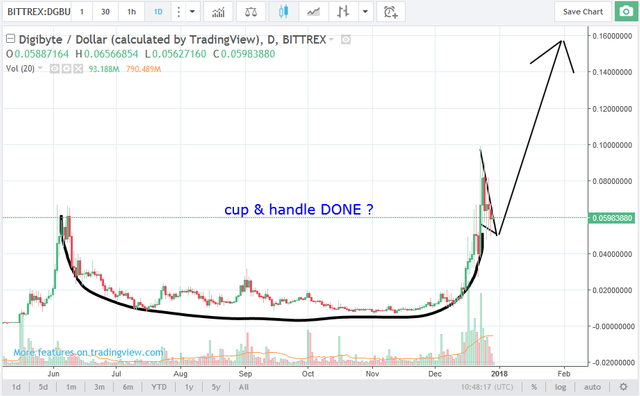 That's some cup & handle pattern now isn't it. And it looks like... the handle's done. Let's have a closer look at it, shall we? I had posted this screenshot a few days ago: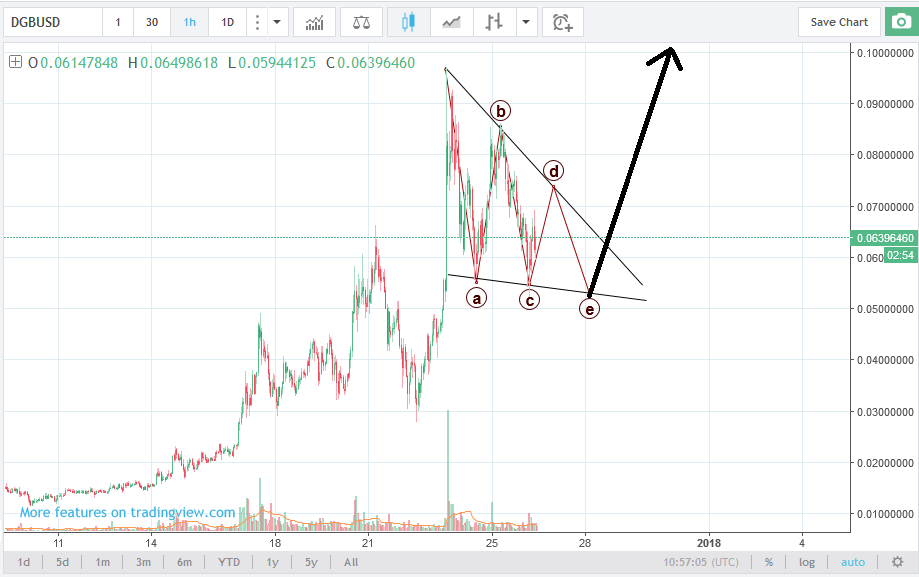 And now please take a look at where we are today: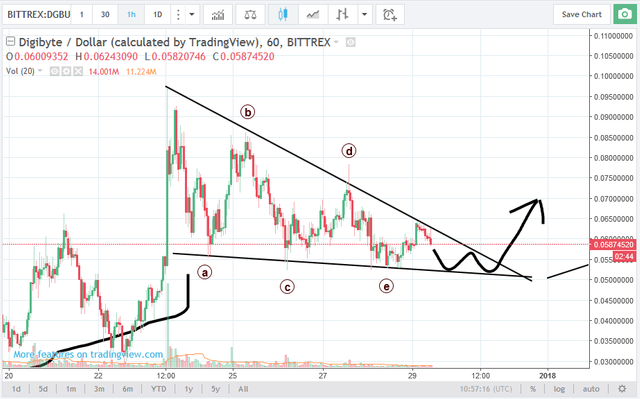 How's that?! ABCDE is complete, but... it seems price hit the ceiling and may need to further correct. Is that a problem? No, because this type of triangles are bullish by definition, and the closer it gets to the apex (intersection of the two segments), the stronger it will surge out of this triangle. So I'll be waiting calmly!
Keep in mind that this cup & handle formation is already bullish per se. So, it just needs a trigger to burst out. Maybe is DGB waiting for sleeping beauty, namely Bitcoin, to wake up?
Enjoy the ride!
-------------

------------
Thanks for reading me, I'd appreciate an upvote if you enjoyed this technical analysis. Also Don't forget to FOLLOW me & Resteem !!!
Remember this article is not intended to guarantee any gain nor encourage you to invest in any way! This is just for your information.
You could even consider offering me a beer! ;)
ETH 0x7f6A03620BCaDaFCb76E0B0E253F4bF50b6f8A24
BTC 1JPARFZfvrdj9VgNxcvq8D9G3dc5X113Wd
BCH 13R98Ggzuq5NZx5AnguMkNXs3qmBMhPqvg
Have a good one!