How to Convert from Sai to Dai in Compound.Finance in 2 Min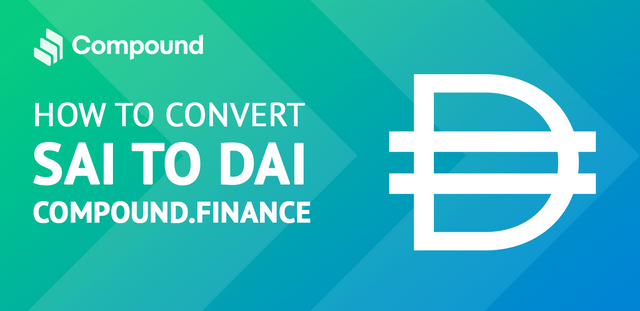 MakerDaos achieved a significant milestone on November 18th, 2019, with the launch of Multi-Collateral DAI (MCD). Some of the changes in the upgraded version include added security, name changes, and other features. Instead of being called Single-Collateral, the previous token is now called SAI. The new Multi-Collateral token has also changed its name to DAI. Furthermore, Collateral Debt Positions (CDPs) will now be called Vaults.
With the new upgrades, more crypto assets will be supported by the Multi-Collateral protocol. BAT and ETH are assets supported currently. However, there will be an introduction of more tokens after evaluation and voting from the Maker community.
DAI token holders will now earn interest on their funds instantly from Maker's personal platform without the need for Dai Savings Rate (DSR). Stability fees paid from Vaults-based loans is what will generate the interests paid to token holders.
Why Should I Upgrade My Sai?
MakerDao will not upgrade the previous Single-Collateral protocol but will discontinue it. Therefore, it would wise for those holding the SAI tokens to Multi-Collateral Dai before the former is phased out. This is because the closing down of the old system means the removal of the peg to USD, where SAI will most likely not be in use.
"When Emergency Shutdown is initiated, the function of the Maker Protocol ceases." — MakerDAO
Additionally the lending rate on Compound at the time of writing is higher on Dai than Sai, which may be the biggest reason to do so sooner than later.
The process is easy and quick, but since you can't do it inside of Compound, it requires a few steps. The only requirement is to move your Sai from Compound to your own Ethereum wallet that is Web3 compatible. This would includes Metamask, TrustWallet, Mist Browser, Coinbase Wallet and others.
How to Convert Sai to Dai on Compound.Finance:
Go to Compound, and "withdraw" your Sai tokens back to your Ethereum wallet.
Click here to go to the Sai to Eth Redemption App and connect with your wallet.
Enter the amount of Sai to redeem back to proportionate value of collateral in Eth.
Submit your transaction and wait for confirmation. As soon as the transaction is confirmed, you will see the Eth in your wallet.
Go to the decentralized exchange Uniswap to purchase the new Multi Collateral Dai (DAI) or Oasis.app to open a Vault and mint DAI.
What is Compound and How Does it Work?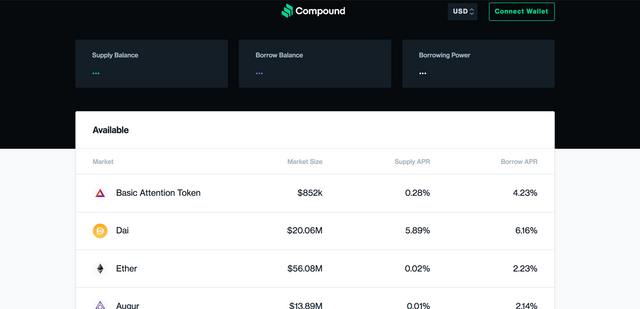 Compound Finance is known as an algorithmic protocol that permits users to generate their own money markets through the Ethereum blockchain.
This allows users and borrowers to interact with each other without having to negotiate the terms. Users can supply as many digital assets as they can in exchange for higher returns. Anyone who chooses to contribute to the liquidity pool of Compound will earn money through continuous compounding interest. The rate can change anytime depending on the supply and demand of digital assets.

cTokens are used to represent the asset balances of users. These are collateral that gives users the opportunity to earn. With cTokens, anyone can borrow as much as 50-75% of the balance while considering the quality of the collateral. Compound Finance is flexible in a way that users can withdraw and deposit funds anytime. There is also a liquidation process wherein users can get a 5% discount on liquidated assets. This usually happens when loans become uncollateralized.