Where is LITECOIN HEADED?
Summary:
Where do I see Litecoin headed?
Using a very simple trading strategy, that is highly accurate (Supply and Demand Trading) i did not find any demand zones or support on the monthly chart the only demand zone i see there is at 40 dollars. and i hope that is not where its headed, so instead lets take a look at the lower time frames as they seem interesting.
The weekly chart below show that LTC is entering a weekly demand right now, this is where it will start to see some buyers and support. See first chat below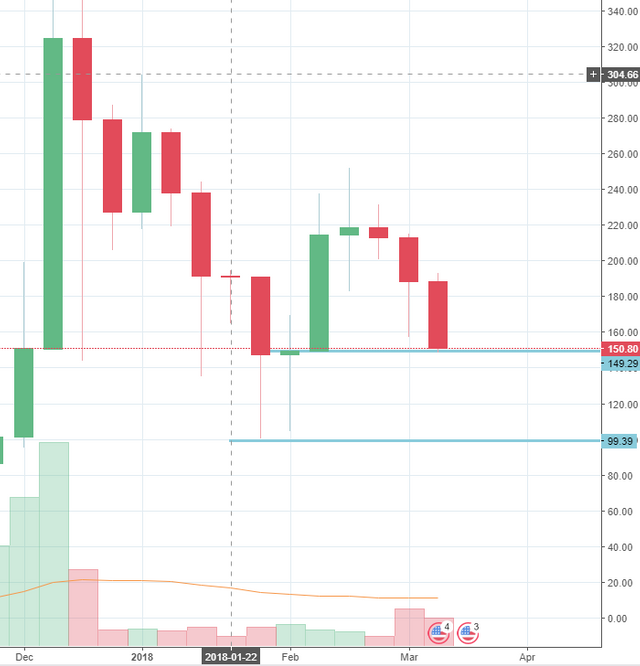 Now that we know where we standing on the weekly chart we must also look at the daily chart to fine tune our entry. we want to see a place where the weekly and daily will align.
Daily chart is showing there is a demand zone here as well, the range is from $150 to $129, i will wait a couple days to see if it shows rejection in this area, rejection will look like a hammer or some other similar candle stick pattern. any sign of reversal in this area will make this a great trade.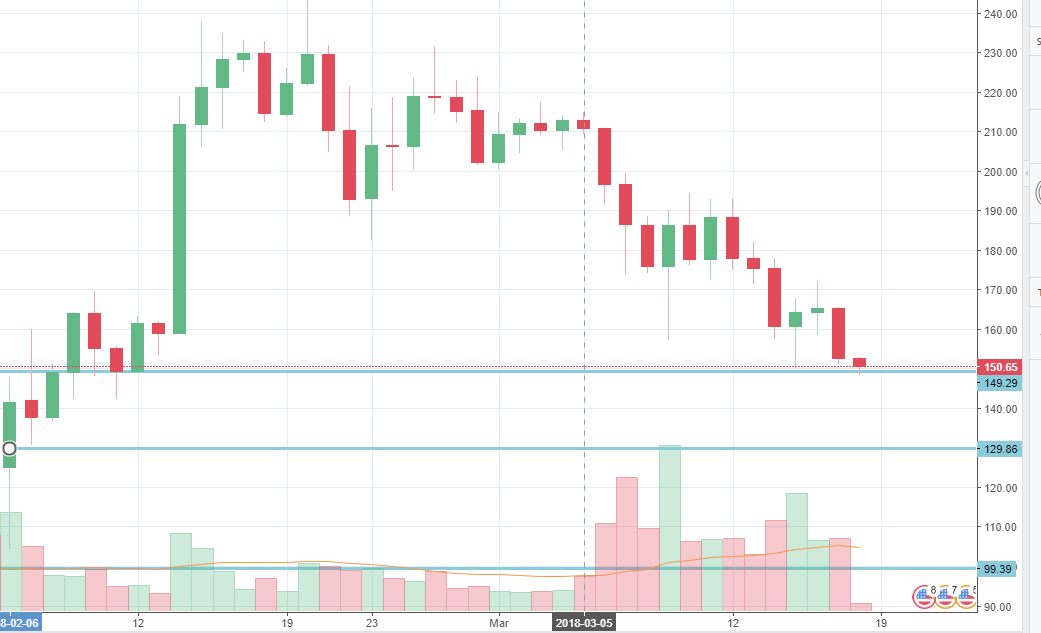 What is a demand zone? ?, Its an area of the chart where a lot of people agree its a good price to buy. many people buying in the same area makes the coin rise. The strategy works on every trading vehicle. Seems to work very well on Crypto.
Conclusion : Some coins seem to be showing a bottom here, some will bounce before others but i see a good low price to buy soon across all coins.
Thanks for watching