5 Reasons Why Bitcoin is King Cryptocurrency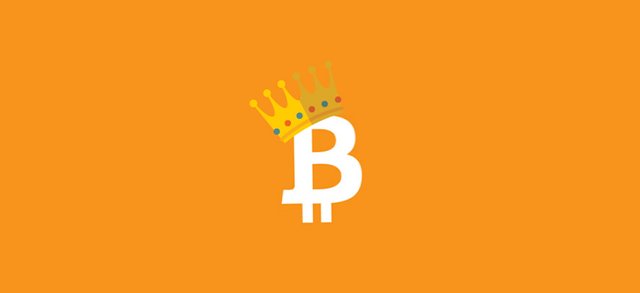 Many wonder why bitcoin is the best cryptocurrency. Besides it being the first, what else makes bitcoin such an important crypto?
Here we will take a look at the top 5 reasons why bitcoin is still king of the cryptocurrencies.
Of course, these are my own personal opinions and not financial advice. With that said, I do personally feel that bitcoin is the best crypto to store value for me and here are 5 reasons why. 
5 Reasons Why Bitcoin is King
1. Bitcoin Has the Most Hash Power
The Bitcoin Network has the most hash power. As you may know, a Blockchain's hash power is based on the amount of computations it can complete per second. These computations are how the network creates blocks and confirms transactions on the network.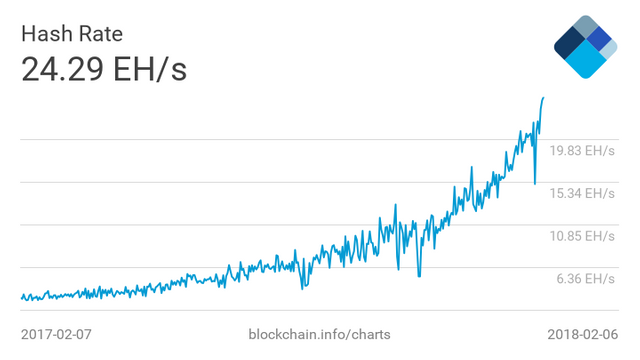 A Blockchain with low hash power is more susceptible to a 51% attack. This type of attack could occur if a centralized source were to control 51% of a Blockchain network.
Theoretically, a 51% attack would allow the attacker to verify transactions that were illegitimate. Due to the Bitcoin Blockchain's enormous hash power, it is very unlikely for the bitcoin network to fall prey to such an attack.
2. Bitcoin's Brand Recognition
Bitcoin's brand recognition may seem trivial on the surface, but it is more important to its success than some may recognize. People that know nothing about cryptocurrency know about bitcoin. Bitcoin's brand power makes it the Coca-Cola of cryptos.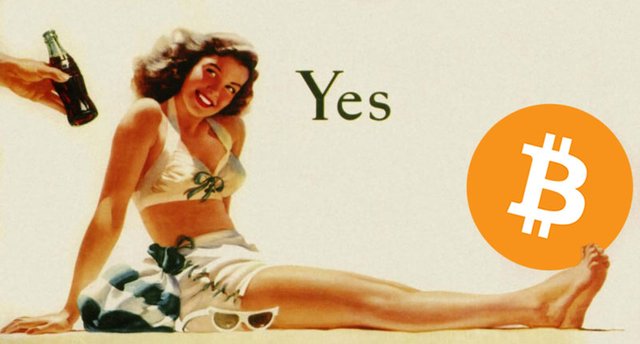 As the world enters the cryptocurrency market, they will seek out bitcoin first because that is the crypto they know.
It's the crypto they've heard about on T.V., in the paper, or from the Internet. Brand recognition is the reason why we ask for a Band-aid and not an adhesive bandage. 
Moreover, brand recognition produces nostalgia. We long for things that we associated with a particular feeling or stage of our lives, and bitcoin is no different.
Years from now when cryptos are normalized more so than today, bitcoin will still be the most cherished because it's the one we will remember as starting it all. 
3. Bitcoin is Widely Available
Bitcoin is available pretty much everywhere at this point. No matter where you are in the world, if you try hard enough you can probably buy some bitcoin.
Of course cryptocurrency exchanges are the most obvious places to buy bitcoin. Some less obvious places are Craigslist, Ebay, and bitcoin ATMs.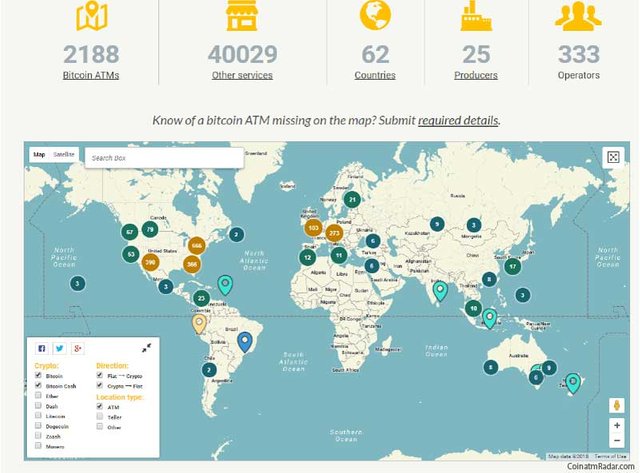 As you can see, bitcoin ATMs are popping up all over the world with no signs of slowing. This means that if you have bitcoin and you want to trade it for the local currency of the country you are in, it's high likely you will be able to. 
4. Bitcoin is the Industry Standard
Bitcoin is the industry standard cryptocurrency. This my not seem important, but it is when you consider the amount of technical expertise that is currently developing the cryptocurrency infrastructure. Cryptos have acquired the attention of Silicon Valley and tech experts around the world. 
The hardware and software that is being developed which utilizes cryptocurrencies is predominantly being developed with the Bitcoin Blockchain in mind.
For example, businesses that accept crypto will almost always accept bitcoin first. If you buy a hardware wallet, you can be sure it will work with bitcoin.
If there is a new app that hits the market and has some sort of cryptocurrency payment integration, it will probably be bitcoin.
5. Bitcoin Has High Demand and Low Supply
The maximum bitcoin circulating supply is 21,000,000, and there are around 7,632,819,325 people currently in the world. The number of people will increase, and so will the percentage of them that want to buy bitcoin. 
The number of bitcoins however will not increase the maximum bitcoin circulating supply will only decrease.
There are many ways in which the amount of bitcoin in circulation will be reduced, For example, people will lose access to their wallets for various reason thereby all but destroying the the bitcoin within. Of course you can own fractions of bitcoin, but even that is limited. 
What Do You Think?
I personally feel that bitcoin is the king of cryptocurrencies for all the reasons I've listed and more. My cryptocurrency portfolio reflects my believe in the future of bitcoin. 
What do you think of bitcoin? is it your preferred crypto, or are Altcoins the cryptos you choose? Share your thoughts in the comments below.

Social Media:
Facebook: https://www.facebook.com/davidhay.org/
Twitter: https://twitter.com/DavidHaydotorg
Reddit: https://www.reddit.com/r/DavidHay