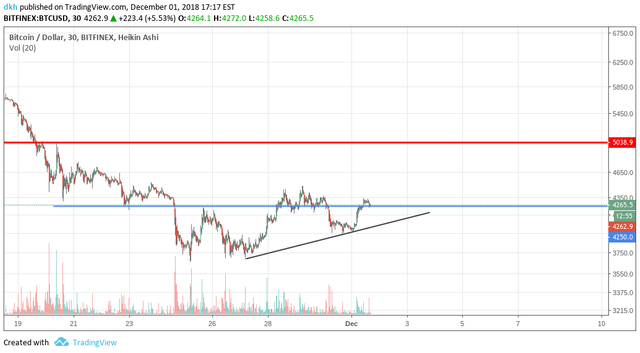 So we have a non-bearish pattern emerging. This is new, we have pretty much only had bearish patterns all year long. So what we have here is a bullish wedge forming inside a triangle with the point of control exiting the upper boundary of the triangle...Bullish.
The target is the red line at $5038 and we should get resolution some time this week. If we do not get resolution this week then we are in a flat area as depicted in the chart below, which means we would be stuck in a range between the blue horizontal lines.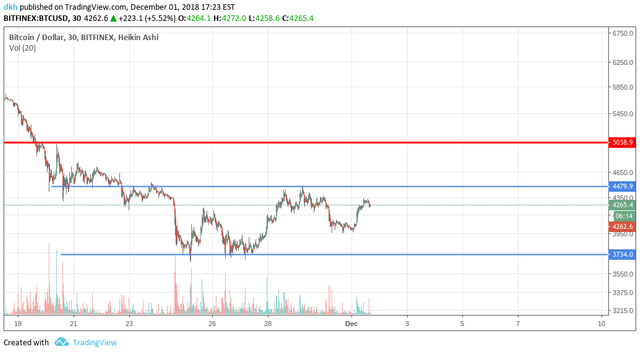 There are talking heads out there saying price can go much lower, but my TA says that is not likely. I will step out on a limb and say BTC has put in a floor. Not saying that it will start going to the moon tomorrow, but it has completed it's bearish phase. If we make a technical move above $5038 that will be the indicator that the bear is dead.