Friday | 4th January 2019
Everyday is a Potential Payday if you Master the Art of Trading - Daniel Ang
Good Day all my beloved students & steemians. Inside this daily commentary I will share the short-term technical outlook and trade ideas for Bitcoin, Ethereum and Litecoin.  

Previous commentary refer here: http://bit.ly/btcethltc030119

My core strategies refer here: http://bit.ly/taicorestrategies  

WARNING
Do not attempt to use any of the trade ideas contained within unless you have attended my classes and understood the risk and money management behind these ideas.   

Full Disclaimer refer here: http://bit.ly/tai-disclaimer 

Want to own Bitcoin rather than ETF trading, check the two link below: 

Honey Miner : https://honeyminer.com/referred/59hvc 

CryptoTab : https://get.cryptobrowser.site/2402149  


 You can also follow my FITS: 
Facebook - http://bit.ly/danielang_fbpg
Instagram - http://bit.ly/danielang_ig
Twitter -  http://bit.ly/danielang_twitter
Steemit - http://bit.ly/danielang_steemit 

BTC/USD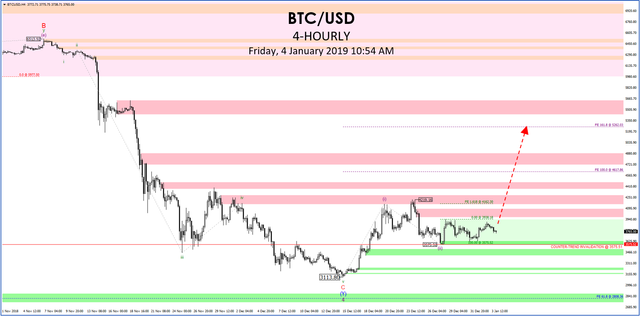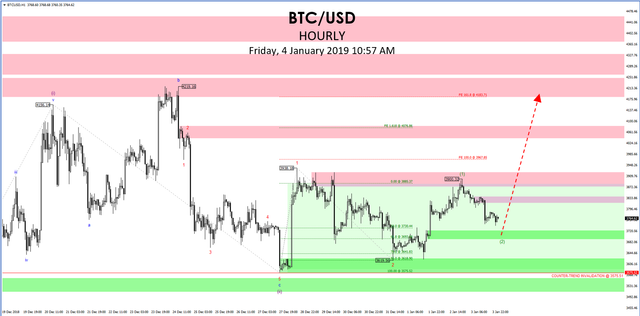 There is no material change in outlook. Despite the pullback from Wednesday's high of $3900.32, BTC remains on course to resume its climb from last month's low of $3113.80. 
On the downside, further consolidation may take BTC towards the nearby demand zone at $3693.86 - $3721.34. 
On the upside, a clean break above $3938.18 could probably see BTC targeting $4183.71. 
Regardless, once this correction ends, the next phase is expected to be an explosive rally towards $5262.00 and beyond.                                    
 TRADE IDEAS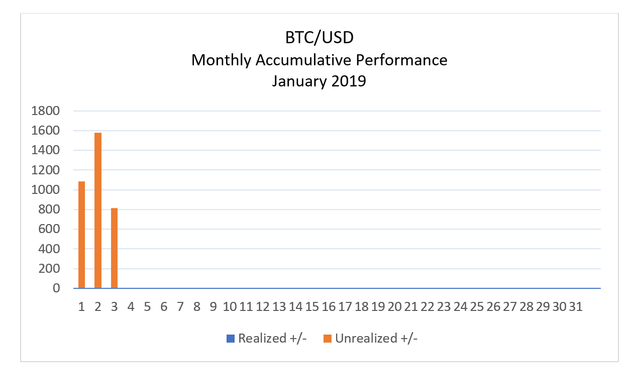 ETH/USD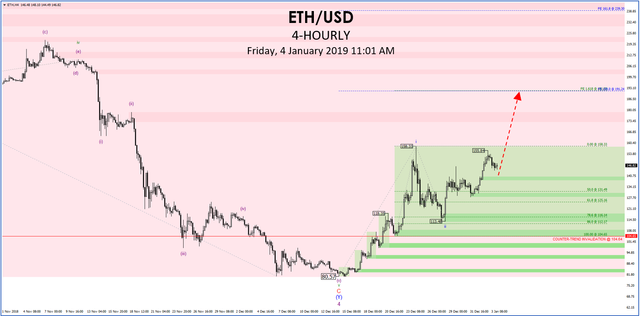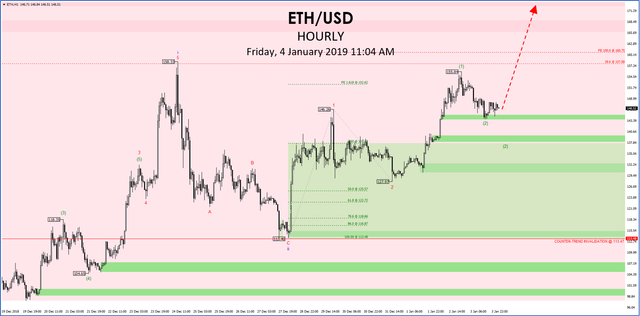 On a relative basis, the pullback seen in ETH is deeper; having registered a loss of some 7.71 percent from the week's high. 
Compared to this, BTC's loss was only 4.14 percent. Still, this does not in any way alter the near to medium-term outlook for ETH. 
Going forward, we may or may not see an extended decline into the $138.04 - $139.58 demand zone before resuming its climb. 
Of course, there is every possibility a temporary bottom may already be in place at the overnight low of $143.83. Like BTC, a sustained rise above the Christmas Eve high of $158.33 is the signal that the rally from the mid-December low of $80.57 has resumed. 
If so, the initial target $181.01 (hourly time frame) before mounting a challenge at $239.30 over the medium-term (see 4-hourly time frame chart).                                   
TRADE IDEAS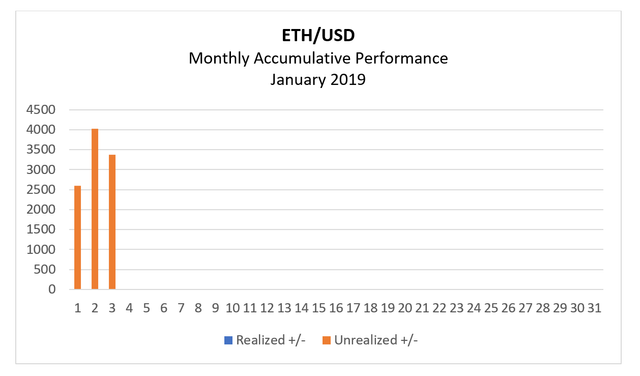 LTC/USD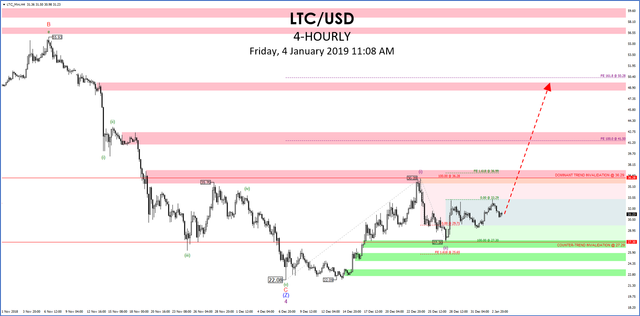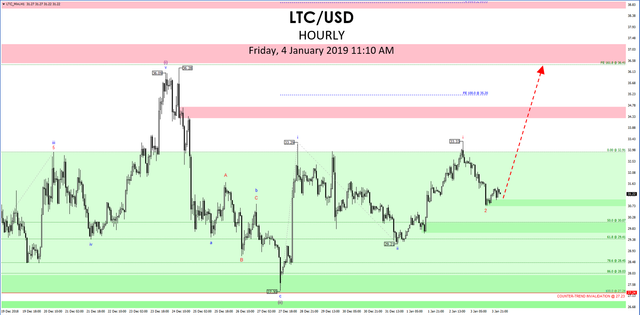 As suspected, yesterday's brief breach above last week's high at $33.29 was not enough to sustain the rally. 
LTC promptly pulled back and registered an overnight low of $30.75. 
While it is possible a temporary bottom may be in place there, allowance is for an extended decline towards the next demand zone at $29.64 - $30.99. 
No matter, LTC is expected to resume its rally from last December low of $27.30. Going forward, clearance above $36.28 will open up a challenge of $38.90 on its way towards $50.28.                 
TRADE IDEAS