Monday | 29th October 2018
Good Day all my beloved students & steemians. Inside this daily commentary I will share the short-term technical outlook and trade ideas for Bitcoin, Ethereum and Litecoin.  

Previous commentary refer here: http://bit.ly/btcethltc261018

My core strategies refer here: http://bit.ly/taicorestrategies  

WARNING
Do not attempt to use any of the trade ideas contained within unless you have attended my classes and understood the risk and money management behind these ideas.   

Full Disclaimer refer here: http://bit.ly/tai-disclaimer 

Want to own Bitcoin rather than ETF trading, check the two link below: 

Honey Miner : https://honeyminer.com/referred/59hvc 

CryptoTab : https://get.cryptobrowser.site/2402149  


 You can also follow my FITS: 
Facebook - http://bit.ly/danielang_fbpg
Instagram - http://bit.ly/danielang_ig
Twitter -  http://bit.ly/danielang_twitter
Steemit - http://bit.ly/danielang_steemit 

BTC/USD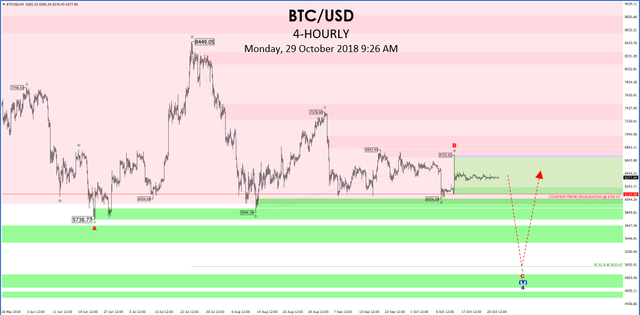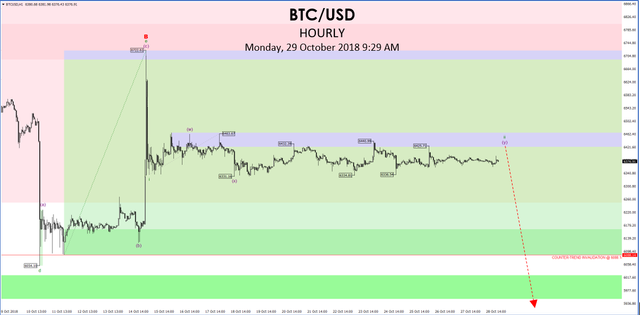 For almost 2 weeks, the entire crypto market seems to be in hibernation with trading ranges confined to the narrowest in recent memories. 
Going forward, more consolidation appears to be in store with the upper band for BTC limited by the supply zone at $6423.71 - $6466.24. 
Once again, the view has not changed. BTC is more likely to fall than rise. In this regard, a break below $6331.16 and $6088.14 would confirm the near-term bearish assessment. In the medium-term, an eventual break below the year's low at $5738.77 is expected and an extended fall below $4000 in BTC is not inconceivable. 
If so, this is most likely the last leg of a year-long fall from last December 17 high, and an critical bottom is in sight.            
TRADE IDEAS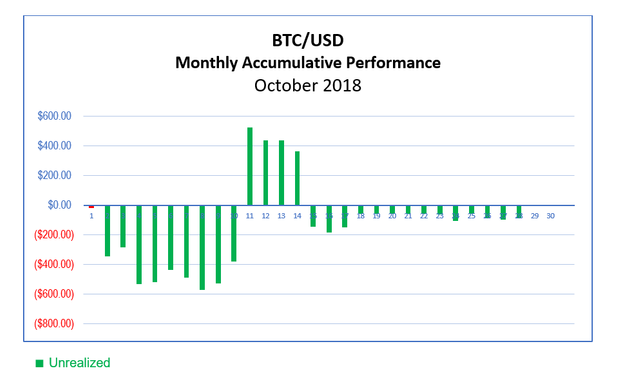 ETH/USD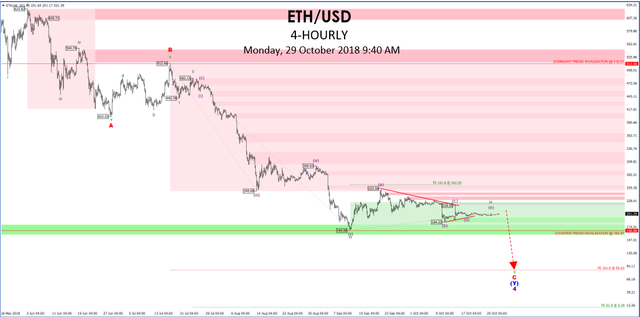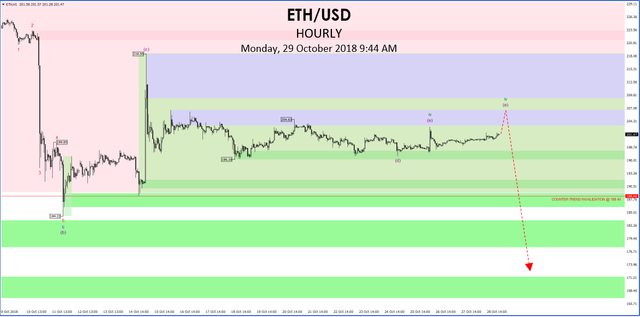 ETH too is locked within a clearly defined trading range with the upper band limited by the supply zone at $203.21 - $206.67. 
Like BTC, a resumption of the long-term decline is anticipated. As noted for sometimes now, an eventual fall to somewhere between $124.00 - $125.00 is a distinct possibility. 
But until the rest of the major coins stabilize, it might be difficult for ETH to recover meaningfully. The worst-case scenario is a fall towards $34.50. 
Whether or not, ETH fall as deep suggests that this anticipated fall is seen as a terminal one, and a lasting bottom in ETH is expected. Increasingly, the odds are shifting for cryptocurrencies and buying is becoming attractive.           
TRADE IDEAS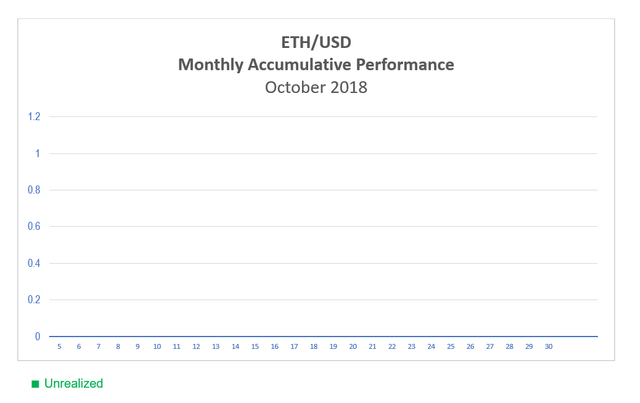 LTC/USD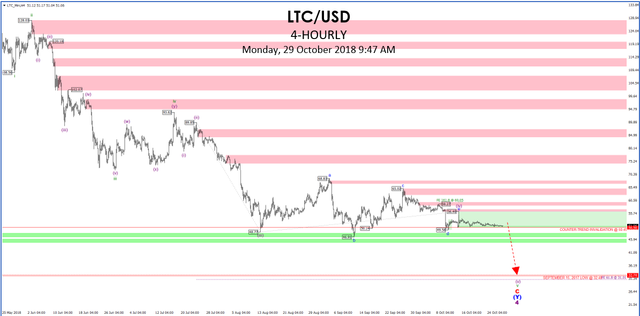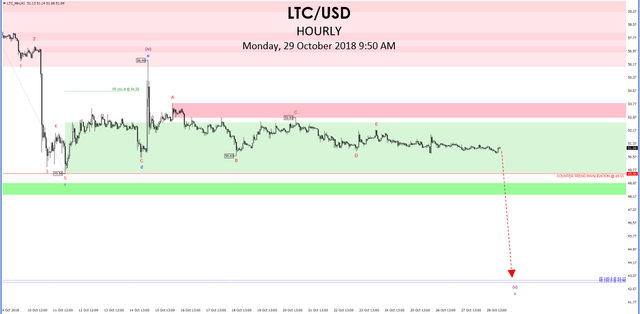 In the 4-hourly time frame, it is obvious LTC is scrapping the bottom of recent trading range and an eventual break below $50.50 is anticipated. 
If so, this would suggests the resumption of the long-term decline has begun. Further break below $49.56 would confirm the immediate bearish assessment. 
As maintained all this while, this anticipated fall has the potential to take out the year low of $46.91. Over the medium-term, a move to challenge the September 15, 2017 low of $32.48 is not impossible. 
But honestly, this level should hold. Sub-$ 40 in LTC looks very attractive to buy. 
Like BTC and ETH, LTC is likely in a final decline and should bottom out somewhere between $32.48 - $ 35.50.                  
TRADE IDEAS