Jeśli BitCoin to oszustwo to czym jest Dollar?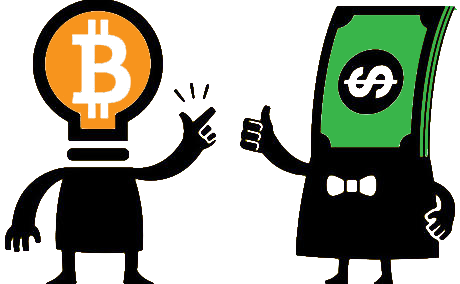 Postarałem się przetłumaczyć fragment z bardzo ciekawym porównaniem dolara do kryptowaluty. Zainspirował mnie nagraniem i artykułem Jeffa Berwick z @dollarvigilante :
Brak maksymalnej kapitalizacji.

Innymi słowy, może być napompowany do nieskończoności ... w przeciwieństwie do bitcoina, który ma twardą granicę wynoszącą 21 milionów bitcoinów, które kiedykolwiek zostaną stworzone.
Wstępne wydobycie.

Zjawisko będące gwoździem do trumny tej "kryptowaluty", jest to że jest wstępnie wydobywany. Ogólnie oznacza to, że twórcy waluty tworzą walutę i rozdają je sobie, zanim pozwolą innym na jej zakup. To jest wielkie oszustwo w świecie kryptowalut, ale to jest sposób w jaki tworzone są wszystkie dolary amerykańskie. Są wstępnie wydobywane "pre-mined" przez Rezerwę Federalną, zanim będą mogły trafić do reszty biednych niewolników.
Brak przejrzystości.

W przeciwieństwie do bitcoina, dolar ma bardzo małą przejrzystość, skąd pochodzi i która jest potencjalnie przestępczą organizacją, jak rząd federalny Stanów Zjednoczonych, IRS-(stanowy urząd podatkowy) czy jakakolwiek inna 3 literowa agencja przez którą przepływa.
Nie poparte kryptografią.

Podczas gdy bitcoina i wszystkie kryptowaluty posiadają dowód własności dzięki bardzo bezpiecznej kryptografii, właścicielem "dolarów" może być ktokolwiek, kto trzyma z Rezerwą Federalną.
Nie jest open source.

W przeciwieństwie do bitcoina gdzie wszyscy na świecie mogą przeglądać jego kod, dolar nie posiada otwartego źródła, a zatem wszelki rodzaj oszustwa może zostać popełniony w systemie.
Nie kontrolujesz prywatnych kluczy.

W bitcoinie i innych kryptowalutach masz pełną kontrolę nad swoją walutą, trzymając prywatne klucze. Każda agencja karna lub bank centralny mogą w każdej chwili przejąć kontrolę nad swoimi dolarami.
Nie jest dobrowolny.

Korzystanie z bitcoina jest całkowicie dobrowolne, korzystanie i akceptacja dolara amerykańskiego są wpierane na siłę. Jeśli nie zaakceptujesz dolarów, możesz i zostaniesz porwany i wrzucony do klatki. Jeśli próbował byś uciec, najprawdopodobniej zginiesz.
Pełny artykuł: CryptoCrash - Jeff Berwick on China, Jamie Dimon and where Cryptocurrencies Are Headed From Here
Oraz pełne nagranie na YT:

- I na zakończenie MEM z tej całej sytuacji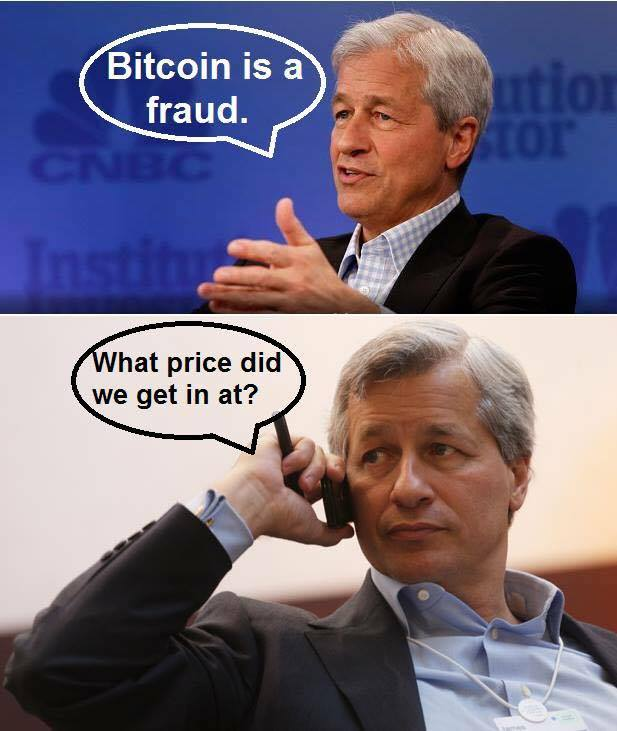 Podobało się? zostaw komentarz, jeśli nie - tym bardziej :)
Wasz feedback jest decydujący przy tworzeniu kolejnych treści.