News Recap
Intuit has been granted a patent which describes processing bitcoin payments over text messages. The application was first filed in 2014.
Enterprise-focused blockchain startup Axoni has completed a $32 million Series B funding round led by Goldman Sachs and Nyca partners. Also participating in the round were Andreessen Horowitz, Citi, JP Morgan, Wells Fargo, Y Combinator and Digital Currency Group, among others.
The Jamaica Stock Exchange will be adding cryptocurrency trading for its clients later this year.
Venezuela have announced they will have two government currencies, the Petro cryptocurrency and sovereign bolivar, the latter of which will be indexed to the former. The sovereign bolivar will take five zeros away from the current national currency, the bolivar fuerte, in an eventual monetary reconversion. The government will introduce a new salary system and a pricing system for goods and services that are anchored to the Petro.
Nvidia has released second quarter earnings revealing a substantial decline in GPU sales related to cryptocurrency mining.
Candidates for public office in California may soon be able to accept cryptocurrencies as donations.
Blockchain investment company Pantera Capital has launched a new crypto fund with over $71 million already committed.
Institutional-grade cryptocurrency prime dealer SFOX has raised nearly $23 million to fund the development of full-featured asset management platform for large-scale cryptocurrency investors. The funding round was led by Tribe Capital and Social Capital, and it also included investments from Y Combinator, Khosla Ventures, Blockchain Capital, and Airbnb co-founder Nathan Blecharczyk.
Crypto exchanges Gemini, Bitstamp, Bittrex, and bitFlyer USA have announced the creation of a self-regulatory organization for digital commodities, such as cryptocurrencies.
Blockchain analysis firm "chainalysis" has published a very interesting blog which investigates the movements of capital between the December 2017 Bitcoin high until today.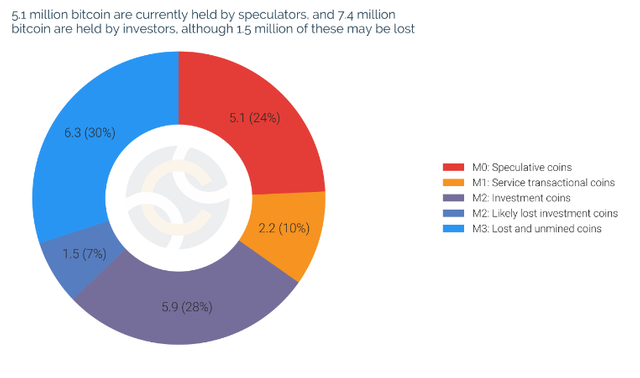 Vitalik Buterin of Ethereum has posted a 75 tweet thread about the challenges he has faced with fixing Ethereum
Chinese giant JD.com is launching a blockchain as a service platform to help enterprise customers launch their own blockchains.
The U.S. Senate Committee on Energy and Natural Resources hosted a hearing on the "energy efficiency of blockchain and similar technologies".
Market Snapshot