Data is based on coinmarketcap closing prices for the 22 August midnight UTC, 23 August 10am AEST.
Correlation matrix of daily returns provided for 30D, 90D and 180D periods, split across two categories (1) Currencies (2) Platforms & Other.
Correlation of daily returns vs BTC for 30D, 90D and 180D presented in a table at the bottom.
Currencies 30D - 22 August 2018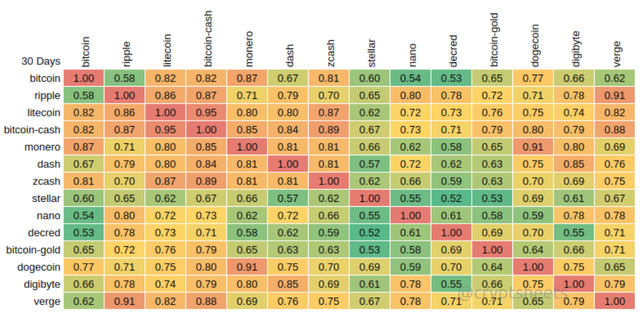 Currencies 90D - 22 August 2018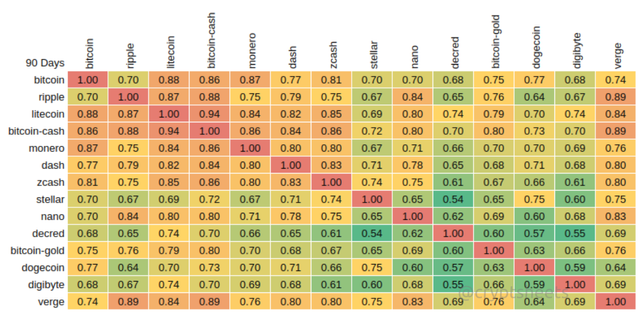 Currencies 180D - 22 August 2018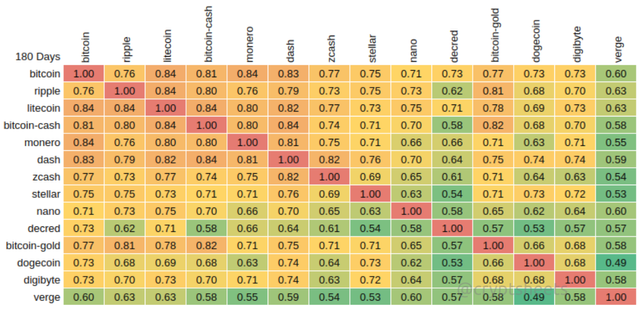 Platforms & Other 30D - 22 August 2018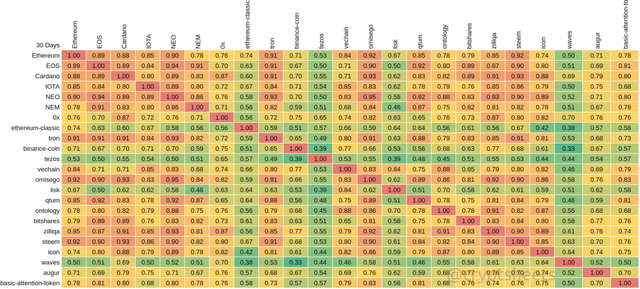 Platforms & Other 90D - 22 August 2018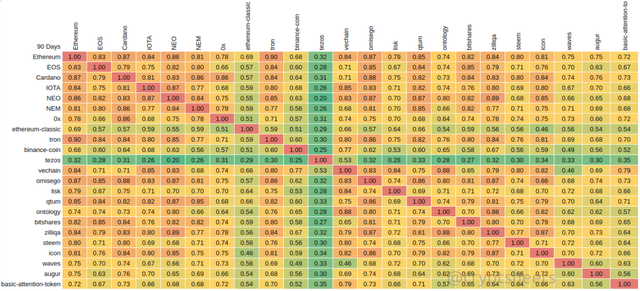 Platforms & Other 180D - 22 August 2018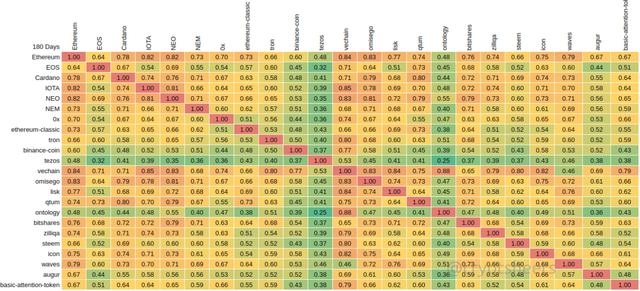 Bitcoin Correlations - 22 August 2018