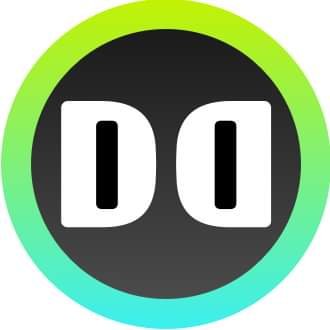 Following the release of the Savedroid crypto saving app, crypto enthusiasts can finally achieve their saving goals with so much ease. The need for the crypto saving app was born to simplify savings due to the numerous problems people go through before they can effectively save money. In the words of Savedroid, the Savedroid crypto saving app helps users to bring their wishes to the next level. No more a question of how to save because the Savedroid crypto saving app answers all the hows

The savedroid crypto saving app is powered by Artificial Intelligence saving technology which eliminates the hassles reminiscent of traditional saving. The process has been automated and requires less work to set up. Saving money is one of the ways to achieve financial independence especially for those whose income is slim.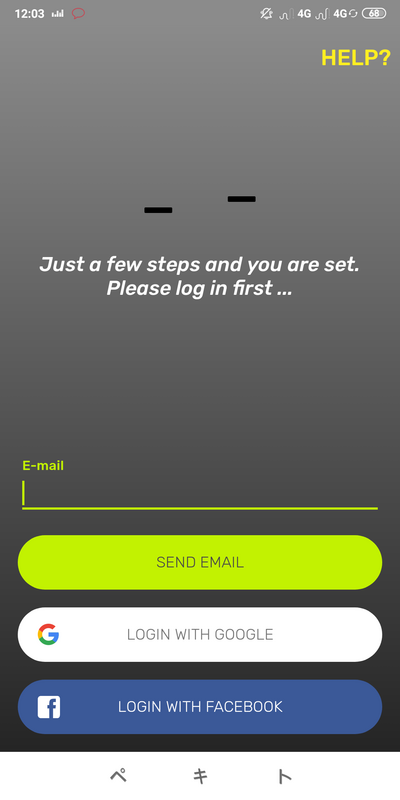 In order to benefit from the Savedroid AI powered crypto saving app; the first step is to download the app from either the Google playstore for those that use Android smartphones or to download it from the Apple app store for Apple users. Once you have downloaded and launched the app, you will be asked to register with your email address, or log in with Google or Facebook. Once you have created an account or logged in – in the case of those with an already existing Savedroid account, you will be required to choose a 4-digit pin which secures the app and gives you access to the app whenever you open it. There is an additional fingerprint unlock option for those whose smartphone's hardware supports it. You can choose to enable this or ignore it and use only the pin to unlock the app.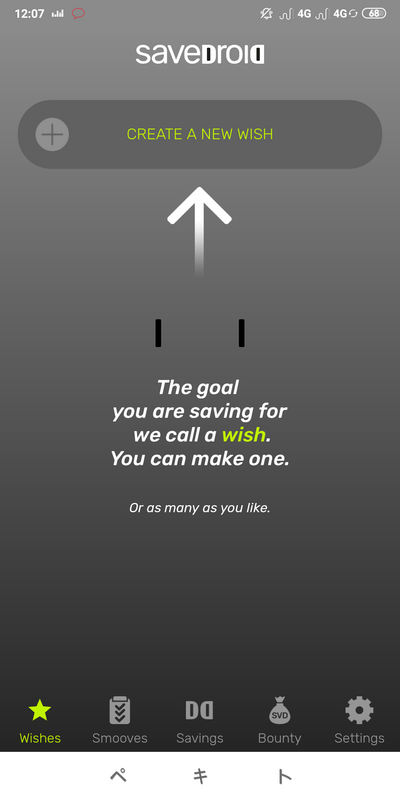 After a successful login, the next thing is to create wishes, i.e., "the goal you are saving for". You can make a wish or many wishes as you like. Once you choose to create a new wish, there are default wishes you can choose from which include trip, car, electronics, event/hobby, furniture, gift, shopping, and other-which allows you to create a personal wish in the case it is not among the default wishes. After selecting or naming your wish, you will state how much you wish to save in order to actualise your wish. After that you will choose the target date you wish to achieve your saving goal. The next page enables you to select how you want the savings for the wish to be converted, you can select to convert it by yourself or to use the Savedroid's AI. After choosing the method that best suit you, the next page is to create a smoove. What is a smoove? A smoove is a set of rule or rules that once its performed automates the app to save money. You can choose between;

Using your phone to perform very functions from turning the screen, or when you use a particular app, or when you take a picture.
Doing sport like walking, riding a bicycle, yoga, or a crossfit.
When the weather changes during the day, when its sunny or rainy.
When you visit a particular location.
When there is a new tweet from Donald Trump, John McAfee, or Vitalik Buterin.
When you see a unicorn
Or you can add your own cool ideas.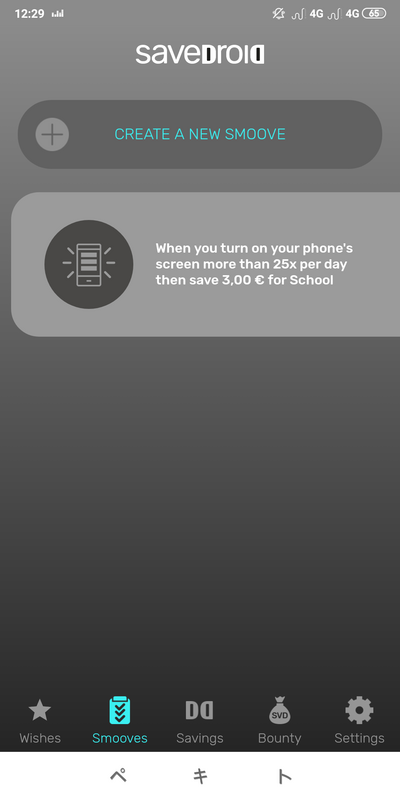 When you select a particular smoove, you will need to state the amount of money that should be saved once the smoove is performed.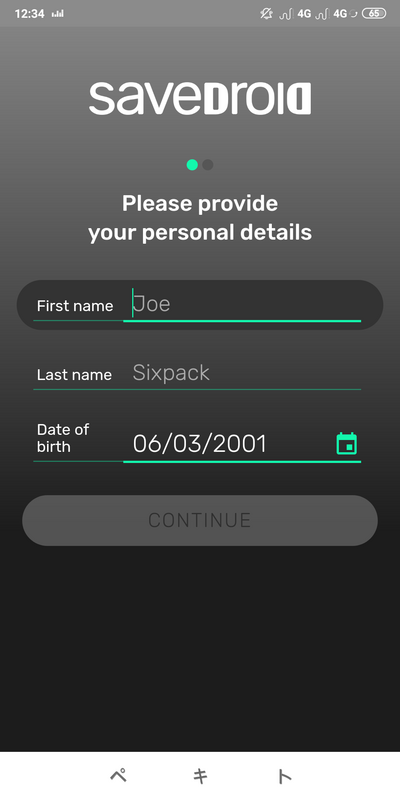 The next step is account verification, and it can be accessed from the third tab which is "savings tab". The next step is to link your credit card to your account, this option is available from the drop down under "Setting". This is the card that will be billed each time a smoove is performed. Once completed, your journey into seemless, effortless savings will begin.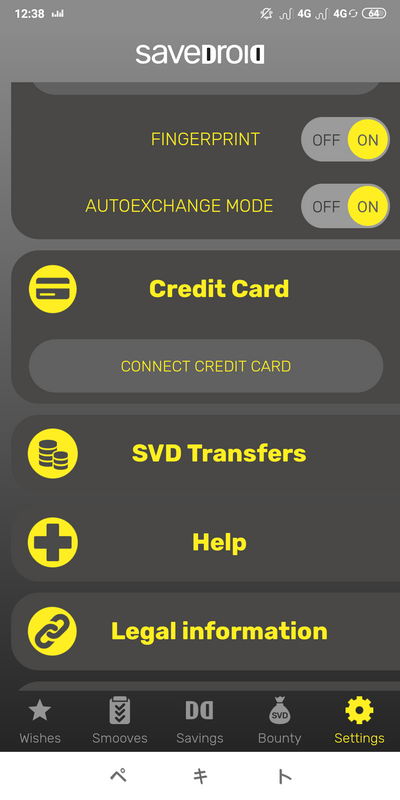 There are other functions within the app, for instance; SVD Transfers for those who participated in the Savedroid ICO, it displays the owner's available tokens, and there is also an option to transfer tokens to other Ethereum ERC-20 compatible wallets. Also, there is a Bounty section for anyone who would want to participate in promoting the Savedroid Crpto saving app and earn SVD tokens in return. A total of ten million SVD tokens are allocated monthly for the bounty programme.

After a long waiting period, it can be said that the wait was worth it. The Savedroid crypto saving app is a revolutionary app which has come to eliminate the complexities associated with saving and make saving attractive and fun.

Official Savedroid Channels
Website: https://savedroid.com/
Whitepaper: https://ico.savedroid.com/savedroid-ico-whitepaper.pdf
AnnThread: https://bitcointalk.org/index.php?topic=2578161
Telegram: https://t.me/savedroid
Connect with me on Bitcointalk https://bitcointalk.org/index.php?action=profile;u=2171173