[BTC] Out of nowhere recovery, something we don't know happened? 11.3.18
Hi All, Crypto Sludge here.
Honestly, this recovery today caught me by surprise a bit, i just didn't see it coming.
What surprised me even more is the volume , what makes me think it was probably a small amount of people moving the market. Why? There is nothing on the news to explain it, so it's either we something we don't yet know, or will never know.
Or this is just the recovery from an over sold reaction to the SEC and Mtgox dumps? I don't know yet.
But it's pretty clear to see that there still is plenty of resistance to this move, i am looking at the 1H chart as all the action seems to be there for now.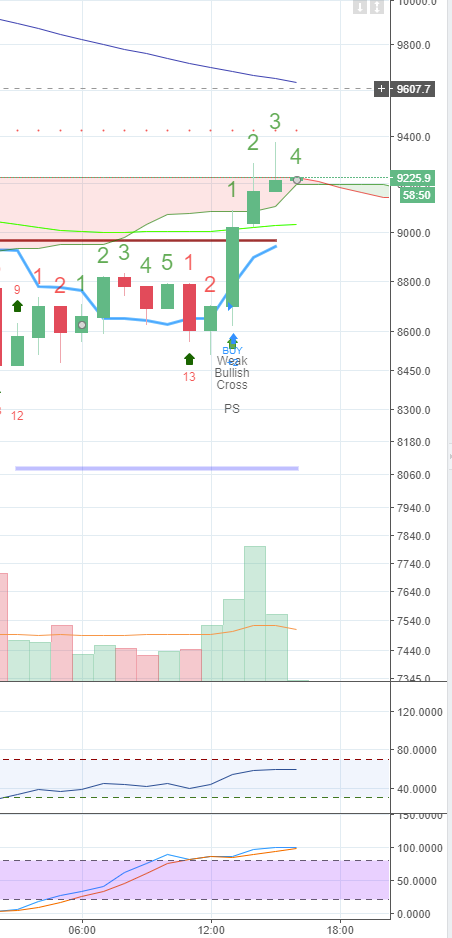 Top of the cloud @9225$ and the make trend line @9440$ seem to be the most obvious resistance points. Remains to be seen if the US market is going to pick up on this move or reject it.
For me, the price remains in my 8600-10k$ no trade zone, and remain generally bearish on the large time frames.
I am still in cash, waiting to re-enter.
Stay Strong.
Trade ON!
Crypto Sludge.