BTC about to fall off a cliff!
I'm no expert or do I claim to be.
I'm calling it... FIRE SALE!
Bitcoin is about to fall off a "Head and Shoulders" cliff and no one is calling it.
I not sure if I'm naive and unexperienced... or if I'm the only bear in a group of bulls but this is too perfect.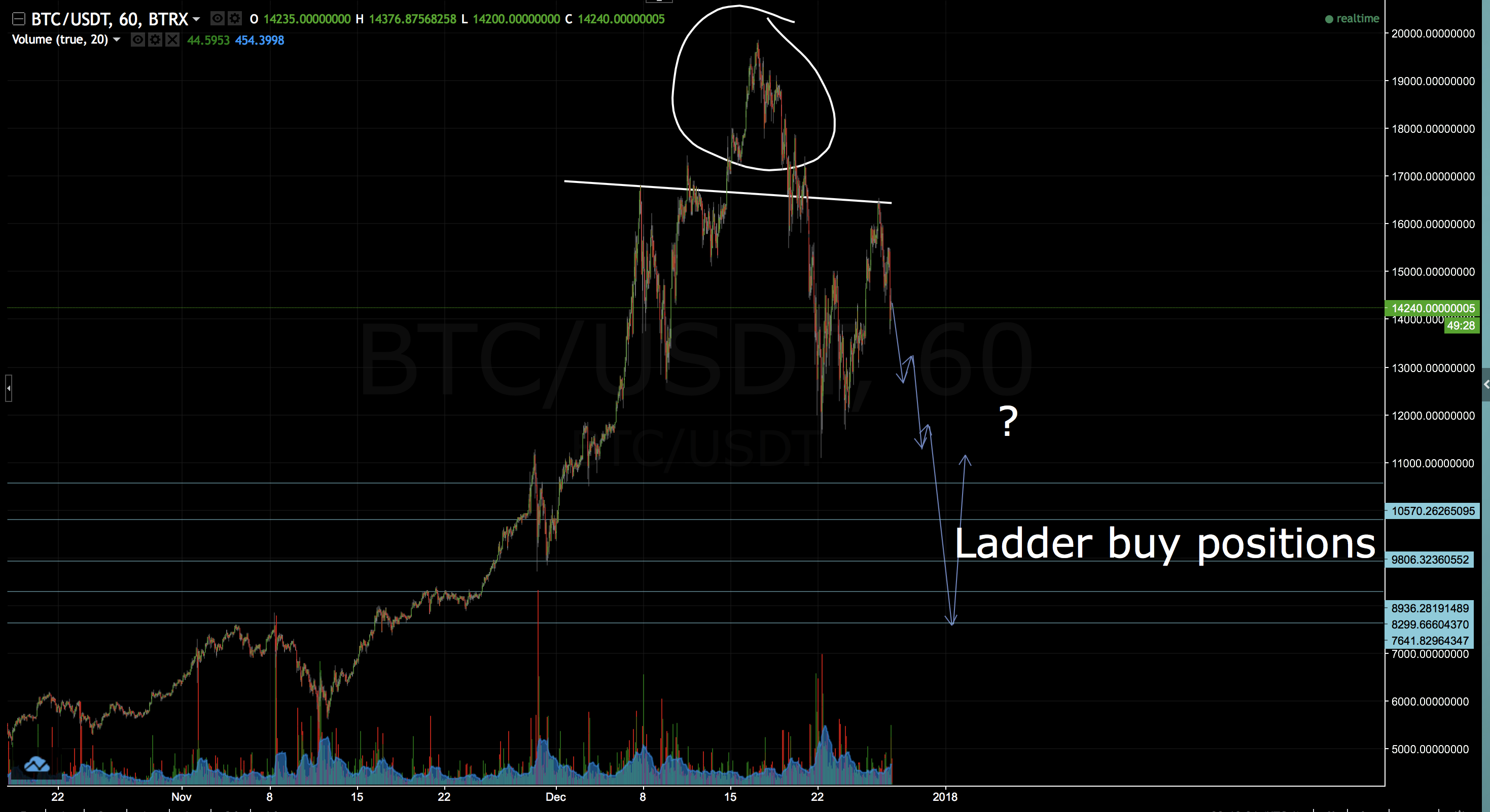 Disclaimer I'm an unexperienced trader, with an usually high amount of luck. I am not a financial advisor, I'm just very transparent with my thinking and trading.