BTC - Short term bullish trend broken
Hello all,
So yesterday, we broke the short term Bullish trend to continue the correction that we started days ago. I immediately opened short positions yesterday when we break the trend and it has been very profitable the last hours.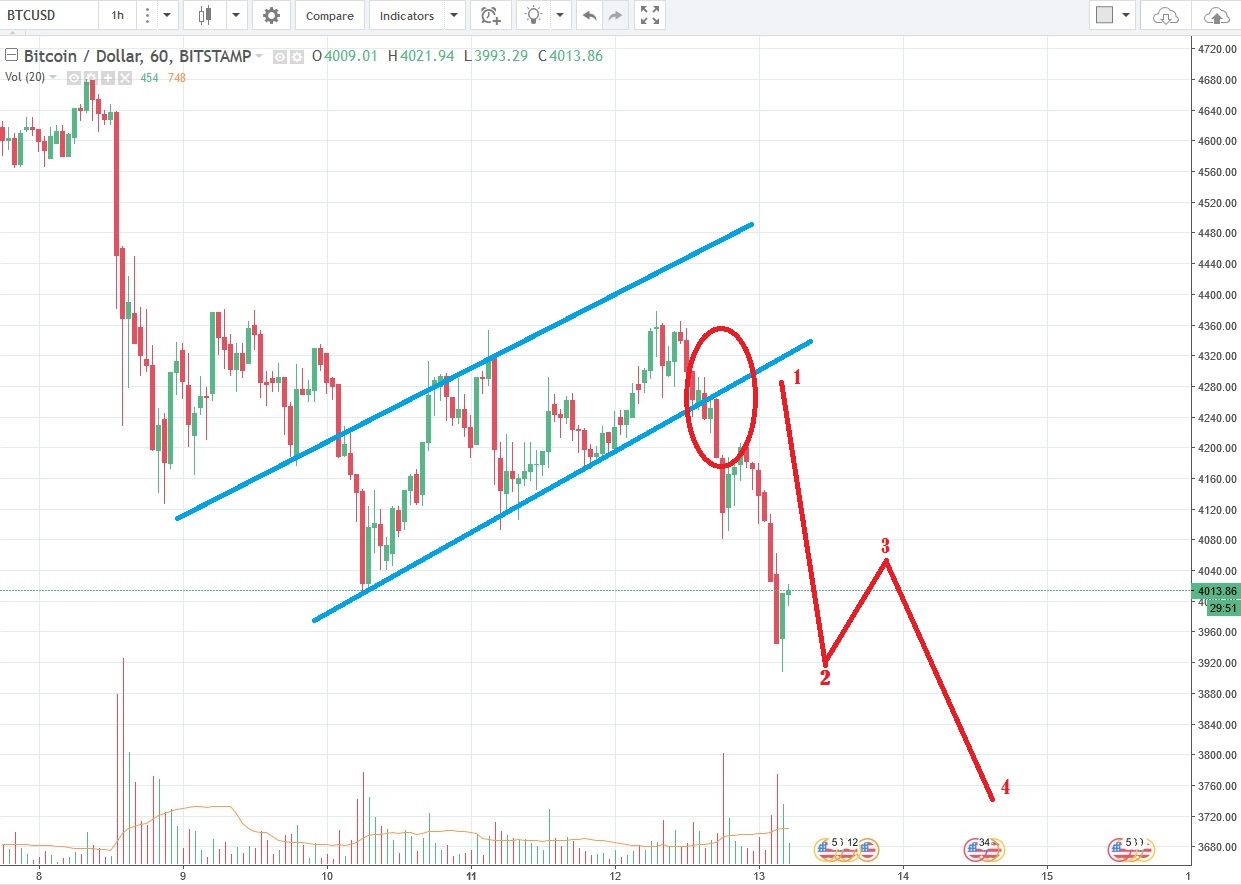 So currently, we are doing a little reversal (2->3 in red) regarding the decrease we had this night but I'm quiet sure the decrease will start again soon so be prepared...
If you don't like to use short positions to make profit when we are decreasing, be at least sure that you secured a part of your profits by converting your BTC in USDT by example.
Take care all,
Cryptopassion.io
PS : Never invest more than what you can afford to loose. This post is my personal opinion, do your own research before making any investment decisions.
Version française ici : [FR] BTC - Tendance haussière court terme cassée