Bitcoin - Correction in progress...
Hello all,
I hope you read my publication of yesterday (15 hours ago): https://steemit.com/bitcoin/@cryptopassion/bitcoin-big-warning-please-really-think-to-secure-your-profits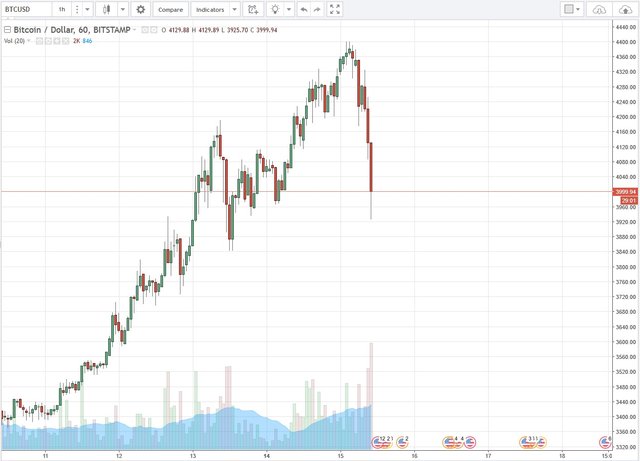 If you didn't follow my advices, it is not yet too late, use the reversals to still take some profits. But be quick....
Donations and upvotes are welcome ;-)
Take care,
CryptoPassion.io
PS : Never invest more than what you can afford to loose. This post is my personal opinion, do your own research before making any investment decisions.
Version française ici : [FR]Bitcoin - Correction en cours...