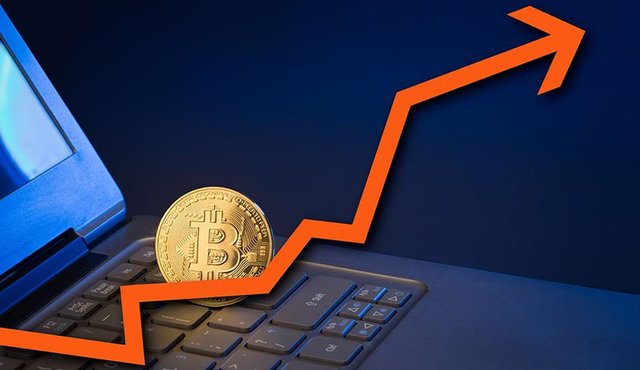 If you're monitoring crypto market currently, then you must be aware of the latest price spike in Bitcoin. BTC was making lower lows for last 2-3 days and the trend was not certain. But now a clarity has gained by the Bitcoin when it crossed 20EMA on daily chart @ $6500 and currently trading above $6600.
Now, the next resistance level for BTC to cross is $6800 and this is the most crucial level of resistance as it holds a large volume in the past. If BTC fails to break this level, then we might expect BTC to come down to $6400 again.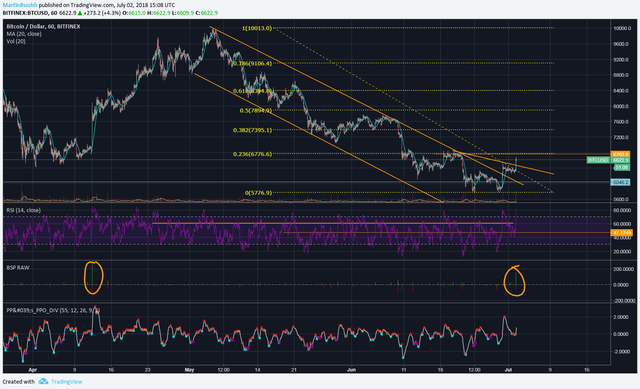 So, can we say Bitcoin has gone truly Bullish and we should take entries in our favorite alt coins?
Well, this is hard to say. Until unless BTC breaks and trade above $6800, trend can't be said Bullish for certain. 
A lot of traders are still Bearish over Bitcoin and still sees $5000 level as the Bottom. 
Now, all we can do is wait and analyse the BTC movement in coming days.
But for now, sentiment has turned Bullish as some euphoria has entered into the market as soon as BTC broke previous level of resistance @$6500
Thanks for reading ....!!