Come play paperTradez on telegram
paperTradez is a paper trading cryptocurrency game. simply join the room below and type /portfolio to create your account. Each account is credited 10 "paper bitcoins", with which you can buy any coin on binance.
Next monday we will start with a fresh 10 "paper bitcoin" balance for everyone, and the top 10 traders every day after the reset will earn a small sbd prize dependant upon our prize pool at that time.
commands:
/buy eos 1
/sell 20 xrp
/portfolio
/toptraders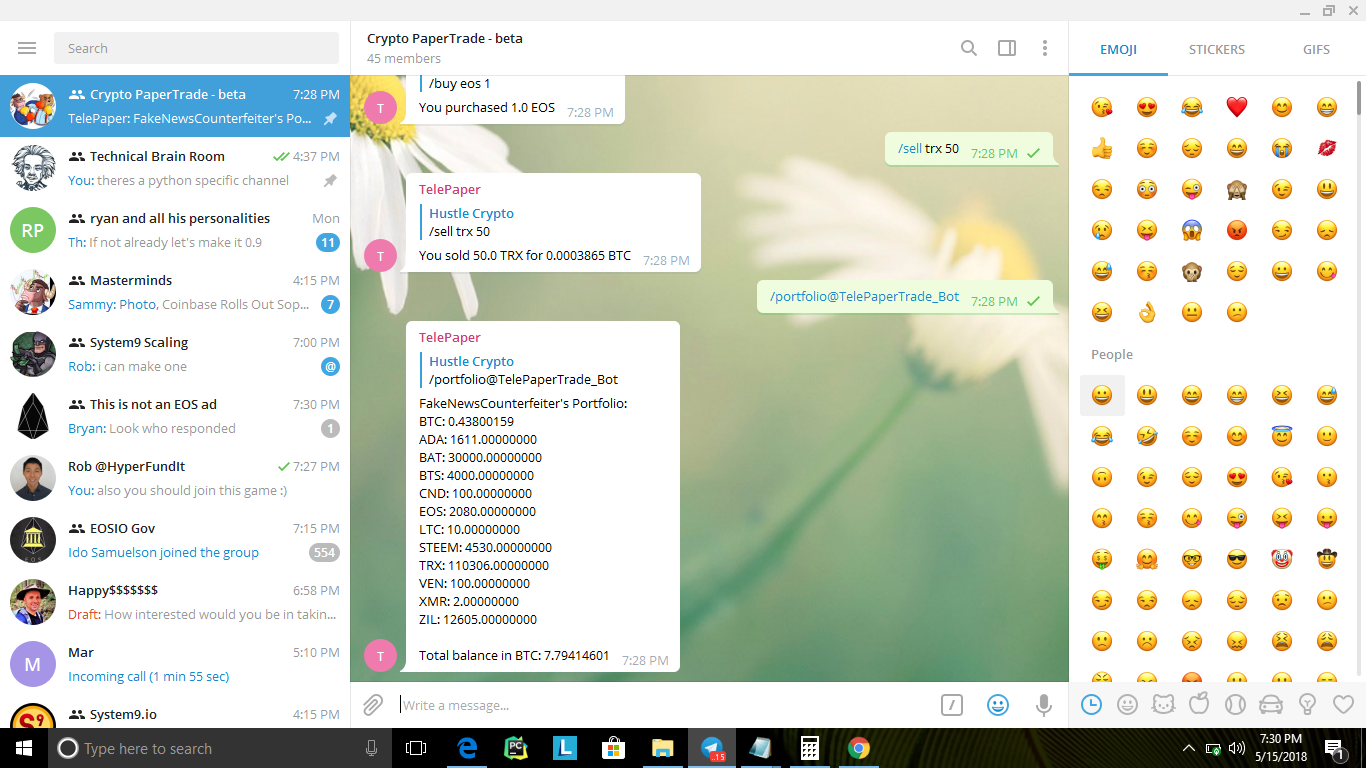 We keep track of the balances converted to BTC in real time, and have a top 10 traders leader board as well.