Yellow Vests and Buy Bitcoin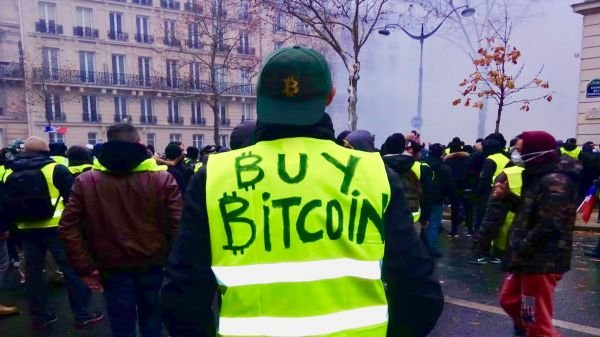 source
Injustice is growing in the world and the gap between rich and poor is expanding. This naturally causes people to question the current system more. But it is also one of the biggest reasons for the increase of anger.
For the past two weeks, we have seen this anger on the streets of Paris. A group people who name of yellow vests began to protest the growing injustice of the economy. The clashes on the streets are getting stronger. However, we also saw people participating in protests with different reactions. As you can see in the picture above, One person dressed in yellow vest and writes on yellow vest "Buy Bitcoin"
As you know, Bitcoin and other cryptocurrencies had emerged to against this system. After the emergence of Bitcoin, we have seen other places where the same slogan was used. During the speech of the former Fed Chairman Yellen, you have remebered that the person behind the back shows "Buy Bitcoin" on the cameras.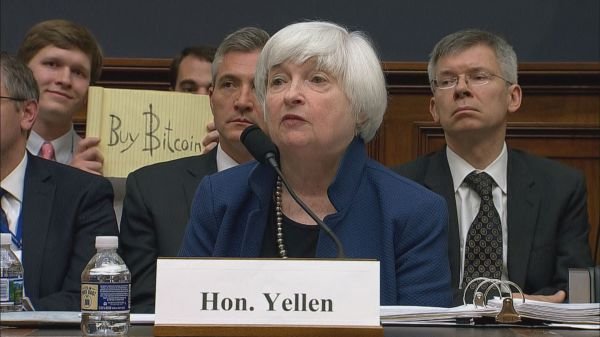 source
The sustainability of the current system is discussed all around the world. As long as these discussions continue, we will continue to see similar slogans and pictures.