To see How I've been analyzing BTC/USD.. Check out my previous post.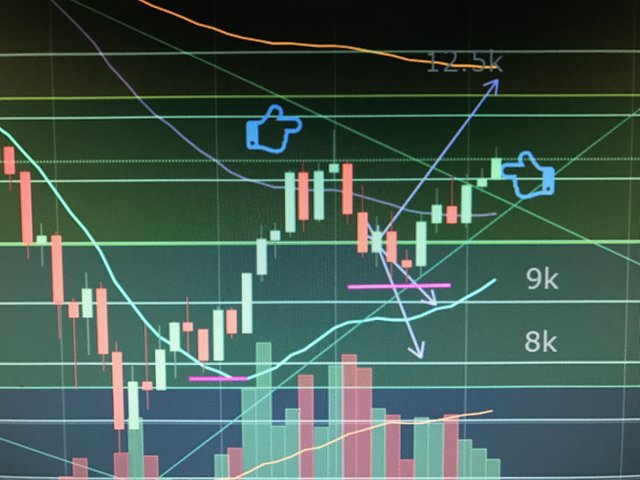 Update
We had a nice close on the daily above the 100ema on 3.01.18 followed by the break over resistance on 3.02.18 . The Buying pressure has continued today getting Price up to $11.5k so far in the day...
Head & Shoulders
We have a nice reverse head and shoulders formation with neckline right around 11.5k.. if we break that resistance and reach a new high in this current wave it will be very bullish indicator in my opinion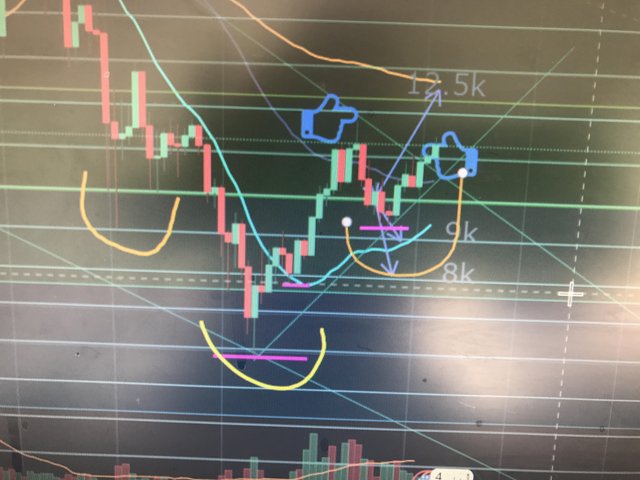 Low Volume hourly closed below 50 EMA
One thing to keep an eye on is that the volume is still pretty low...plus as soon as we touched the 11.5k resistance we saw a drastic drop in the hourly closing below the 50ema...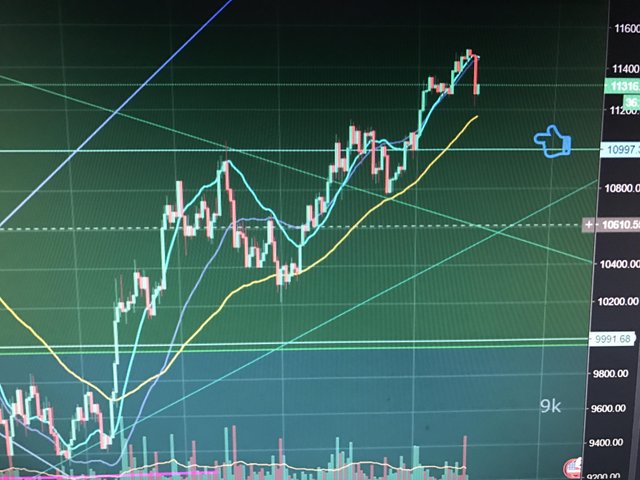 4 Hour 50- 100 EMA Cross over + Bounce
We still have a few hours to go on the day but I think 11.5 will be the high for the day. I am hoping to see some more volume coming in as well as a cross over of the 50 & 100 EMA's on the 4 hour with a nice bounce off those EMA's... we see this and I am confident we will be reaching the 12k mark in the next couple of days maybe even tomorrow if the cross over and bounce plus some volume happen. If this does not happen I see it could come back down to hold around the 11k support which was previous resistance to then come back and reach the new high for the this wave, if 11k does not hold next support would be at the 100ema or 10.5k level... if we get there I will re analyze my charts and give you an update.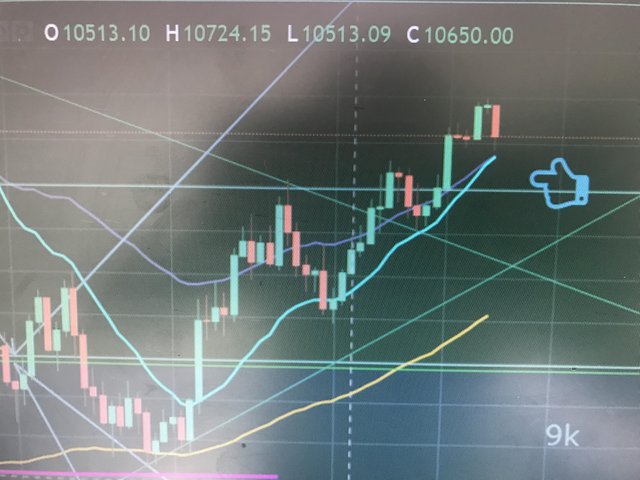 News and market Sentiment
Keep an eye on the news and market sentiment.. so far I've heard a lot of good stories about new/big money coming in to the space but also about regulations... One thing is for sure the Blockchain is not going anywhere.. Trade/Invest safe...
Disclaimer
The journey to 12.5 k continues once we get there I will re analyze the charts and set some new predictions.. Remember this is not investing advice, and should not be perceived as such. This is my opinion and what my TA is signaling.
Visit my website for more Crypto content
Https://www.cryptocurrencyAltcoins.com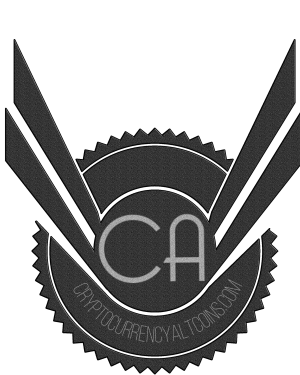 Leave a comment below if you have any thoughts or questions.