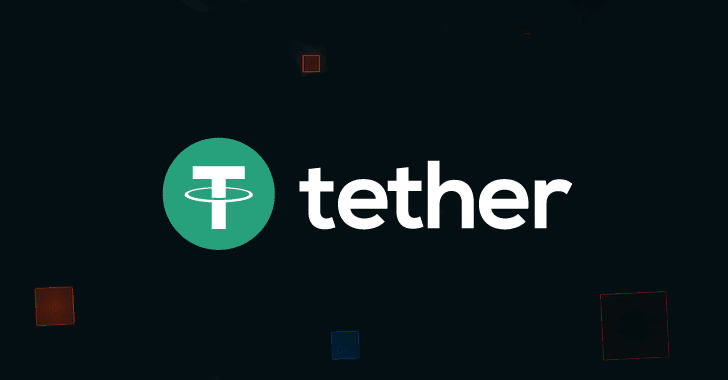 There is growing concern about tether (MarketCap is $2,1 billion on February 2, 2018) that, if it turns out to be a scam, could destabilize the bitcoin.
It could be the cause of the next bitcoin crash. The tether crystallises in recent days the fears of the entire bitcoin community and its many alternatives. Even the American authorities are beginning to worry: a subpoena has been handed over to the team managing the tether, Bloomberg said on Monday 29 January. An investigation is under way as to whether this is not a $2 billion scam.
The tether was created in 2015 with the tempting promise of offering a stable, dollar-indexed cryptocurrency. In the volatile stock market jungle of virtual currencies, a tether is always worth a dollar, and each new tether created must match a dollar on the bank accounts of the mysterious creator of the crypto, J. L. Van der Velde, and his two associates.
A parity that also offered a simple solution to a recurring problem: how to buy bitcoins? Many trading markets - including Bitfinex, the largest in the world today - do not accept dollars, often because they have failed to reach agreements with traditional banks to access foreign exchange reserves. In the absence of dollars, they began to accept tether as a means of payment. This specificity quickly earned this dematerialized currency a strong popularity.
Tethers like it's raining
But from 2017, doubts began to emerge about the legitimacy of this currency. Its creators emitted tethers as if it were raining: up to 100 million a day! There are currently more than 2 billion in circulation, which means, in theory, that its creators have the same value in dollars in reserve.
Changes in the number of tethers emitted
It's hard to believe. In an effort to ensure transparency, Tether's accounts were audited in September 2017. But in January 2018, the procedure was cancelled because of "complexity and length of the process", according to a Tether communiqué. A justification that reinforces the suspicions and critics of Tether.
Meanwhile, the New York Times and a blogger as known as Bitfinex' ed revealed that the team behind the tether was also controlling the online trading platform Bitfinex. An anonymous investor then looked at the link between tethers emissions and the price of bitcoin: Bitfinex being the most important exchange platform, the transactions that take place there have a strong influence on the price of cryptocurrencies. He discovered that each new creation of a large number of tethers preceded an increase in the value of bitcoin. The publication of his results fed new speculations: and if the tether was used by J. L. Van der Velde & Co. to buy bitcoins on Bitfinex to artificially inflate the price of the famous decentralized currency? In other words, the value of bitcoin may depend in part on a large scam. If that were the case, "it would be a bloodbath for cryptos," says Nicholas Weaver, professor at the University of Berkeley's Computer Institute, interviewed by the British tabloid Daily Express.
Jan Ludovicus or Jean-Louis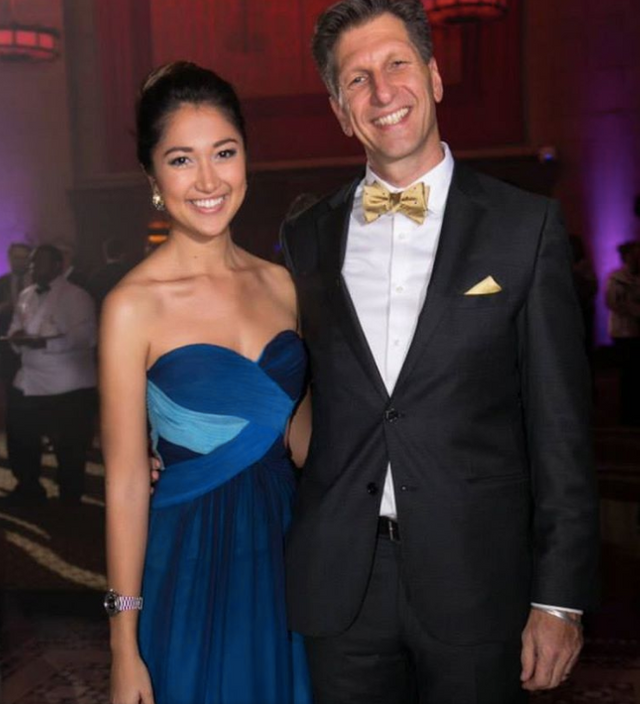 Only one person could reassure everyone, but J. L. Van der Velde does not speak and has reduced his digital footprints to a minimum. On Tether's legal documents, he appears as Jan Ludovicus van der Velde, but on his LinkedIn page, his name is Jean-Louis. He says he is CEO of Bitfinex, and has studied at Taiwan's National University, but makes no reference to tether. He also appears on Meetup, a former social network to share his interests, where he says he resides in Hong Kong.
Finally, he also has a YouTube page, but under the pseudonym Snarfintel. He liked only one video, that of his millenial daughter, Naomi van der Velde, singing on guitar. Fortunately for cyber-detective apprentices, the girl is much more active on social networks than her father. On YouTube, she seems to enjoy pushing the tune in front of a camera, including a song to the glory of the bitcoin. She is particularly active on Instagram, where we find the trace of her mysterious father, in gilded costume and bow tie on a photo posted by Naomi van der Velde on the occasion of Father's Day in Hong Kong in June 2016. This is the only snapshot on the Internet that shows that Jean-Louis Van der Velde is not just a profile photo on LinkedIn. The fate of the bitcoin may be linked to a loving daddy whose first name is not even known.