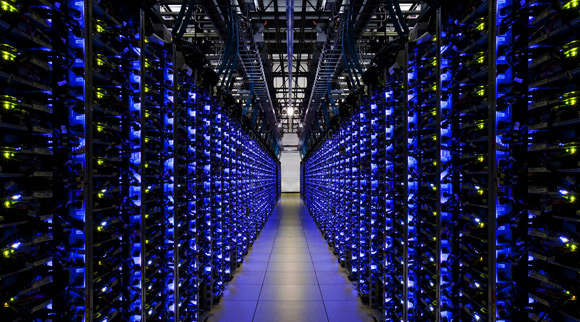 The interest of cryptocurrencies miners, particularly in Asia, for reliable and affordable sources of electricity is such that Montréal International is overwhelmed by a demand that barely existed six months ago.
"We use the same sales arguments to attract them as those used with data center operators" says Stéphane Paquet, vice-president, foreign investment, of the economic development agency. "But unlike the data center industry, we don't have to be proactive. It's the investors who come to us. We're already overwhelmed by demand."
Montréal International says it is working closely with Hydro-Québec to interest foreign entrepreneurs who want to "mine": connecting hundreds of servers and graphic cards to solve the complex mathematical equations that give rise to virtual currencies such as bitcoin.
"We offer them to produce what I call bitcoin greens, in the sense that they are mined with reliable, affordable and renewable energy."
"These are important criteria for our customers, especially in China, because the electricity produced there comes mainly from burning coal."
In addition to a modern telecommunications network and an advantageous legal framework, Montréal International is promising investors an electricity rate of up to 2.45 US cents per kilowatt-hour, the famous L rate, reserved for the most energy-intensive industries.
Quebec's climate is also a factor of interest for bitcoin hunters. The cold weather allows miners to push their computer equipment to the maximum, without fear of destroying the equipments.
"It's not an activity that generates a lot of jobs but it's an efficient way to export electricity." says Stéphane Paquet.
ADVANCED TALKS
"The company is holding advanced talks with about 30 crypto-miners to attract them to the province", says Bloomberg.
"Announcements are planned for 2018," according to spokesman Marc-Antoine Pouliot, quoted by the financial agency.
"We have not set specific targets for the mining centres we want to see set up" says Stéphane Paquet. "We only hope they will be among the $1.4 billion in foreign direct investment that we hope to generate by 2018."
The largest bitcoin mining facilities can consume up to 200 or 300 megawatt hours of electricity. Worldwide, 140 terawatt hours will be spent this year, or 0.6% of global demand, according to a report by Morgan Stanley Bank.
Over the next four years, Hydro-Québec plans to reserve approximately 5 terawatt hours for this sector, which corresponds to the consumption of 300,000 Québec households.