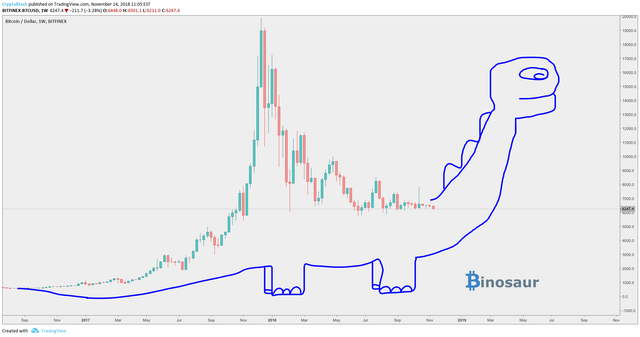 _______ Click "Like" to feed the Binosaur ________
Considering this year's price action, it is getting hard to keep heads up and think positively. We all miss these enormous rallies of the Bitcoin , but still, many people believe in blockchain technology and Bitcoin in particular.
This idea was created for the sole purpose of spreading the positive energy and putting the smile on your face! Please meet the Binosaur...
Bitcoin volatility recovers after hitting 2-year low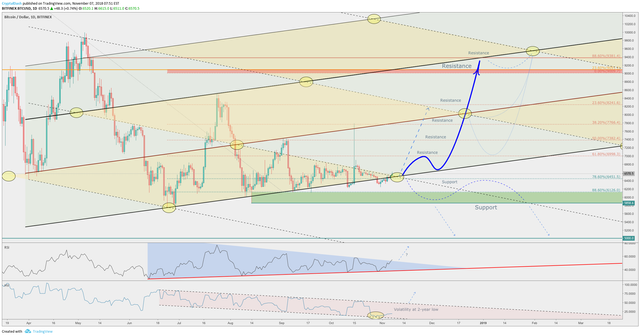 ---
See the latest prices across multiple exchanges at https://www.cryptaldash.com