Everyone involved with the blockchain uses the same word to describe this technology: revolutionary. Blockchain is such a different way of organizing information that has become a strategic tool for various business sectors.
Also known as a trust protocol, blockchain is a technology that stops third-party intermediation in transactions. It functions as a public record of witnesses. Visually, we can say that the blockchain is a sequence, a code.
In blockchain, the "witnesses" to a transaction, for example, are not people but computers around the world. The exchange or sale only happens when the machines that keep the code confirm the transaction. It is a decentralized way of storing and sharing information, without the need for an intermediary.
In my opinion, we can compare the blockchain with the web when it came out in 1994, the sites were new and until 1998 we kept lists of Fortune 500 companies with or without websites. It took about 3/4 years for most companies to have one. And at that time most of these sites were criticized for being brochures or information pages, only Amazon was one of the few who conducted their business on the internet.
That is, the blockchain will be our site, figuratively speaking. Yes, blockchains are for geeks, coders or programmers with great experience. And the big challenge is to eliminate this last factor so we can see a mass adoption to blockchain at the corporate level and construction of Dapps through Smart Contracts.
And among hundreds or even thousands of blockchains there is one that is standing out because it has succeeded in eliminating the factor I mentioned.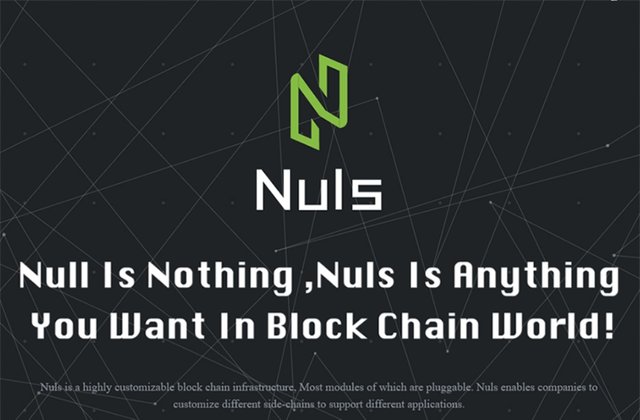 NULS has achieved this important achievement, so I will explain what it is based on and what innovative product launched to facilitate access to companies.
NULS is a global open-source blockchain project which is a highly customizable modular blockchain infrastructure. It consists of a microkernel and functional modules. NULS provides smart contracts, multi-chain mechanism and cross-chain consensus. It aims to break the technical barriers of blockchain, to reduce the cost development, and to promote the use of blockchain technology in commercial field.
And the product released is called CHAIN ​​FACTORY.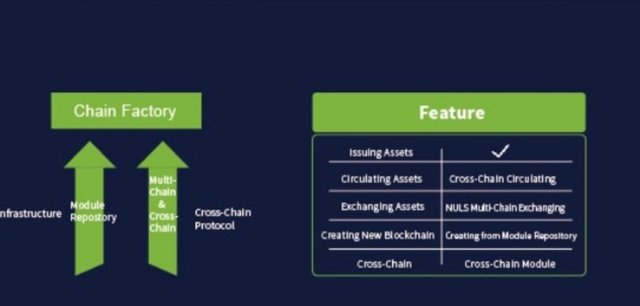 The CHAIN ​​FACTORY is a NULS innovative design system, which allows for the creation of a customizable chain using our modular repository, in addition to connection to other chains in the NULS ecosystem.
The great advantage is also associated with the reduction of costs by the company by avoiding the hiring of one or more programmers and their ease of adaptation to their needs.
NULS is a platform that has come to stay and with capabilities to adapt to new technologies in the future. So do not miss the opportunity to study there better.
T.me/Nulsio
T.me/NulsPortugal