SAMSUNG BUILDS A BITCOIN MINING RIG USING 40 GALAXY S5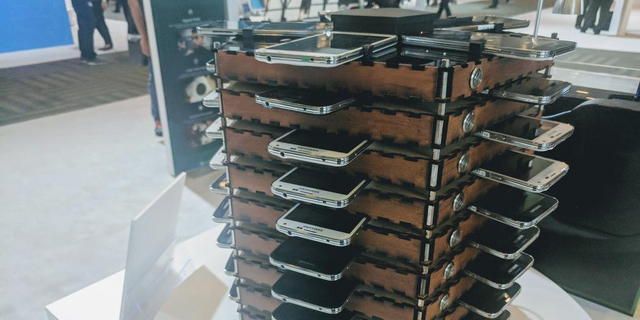 Smartphones do not completely lose their usefulness after a couple of years of use, but in most countries it is common to change them at least once a year for the most recent models of the market, a custom that leaves many with several phones saved without giving them any use.
Given this scenario, the South Korean technology company Samsung announced a new project called Galaxy Upcycling, initiative in which they urge users of their smartphones to give new uses to their old phones. Minar cryptocurrencies is one of them.
The announcement took place at the Samsung Developer Conference, and the prototype exhibited at the conference shows a mining rig that uses an old Galaxy Tablet model as a brain, with a modified version of Ubuntu, along with 40 Samsung S5 phones - released to the market in April 2014-.
The following photograph, published by Vice, compares the processing power - for bitcoin mining with CPU - of an Intel i7 2600 processor, with the processing power of a Galaxy S5, demonstrating that an S5 can reach 2600 kh / s (Khash / sec), while the i7 reaches only 2000 kh / s.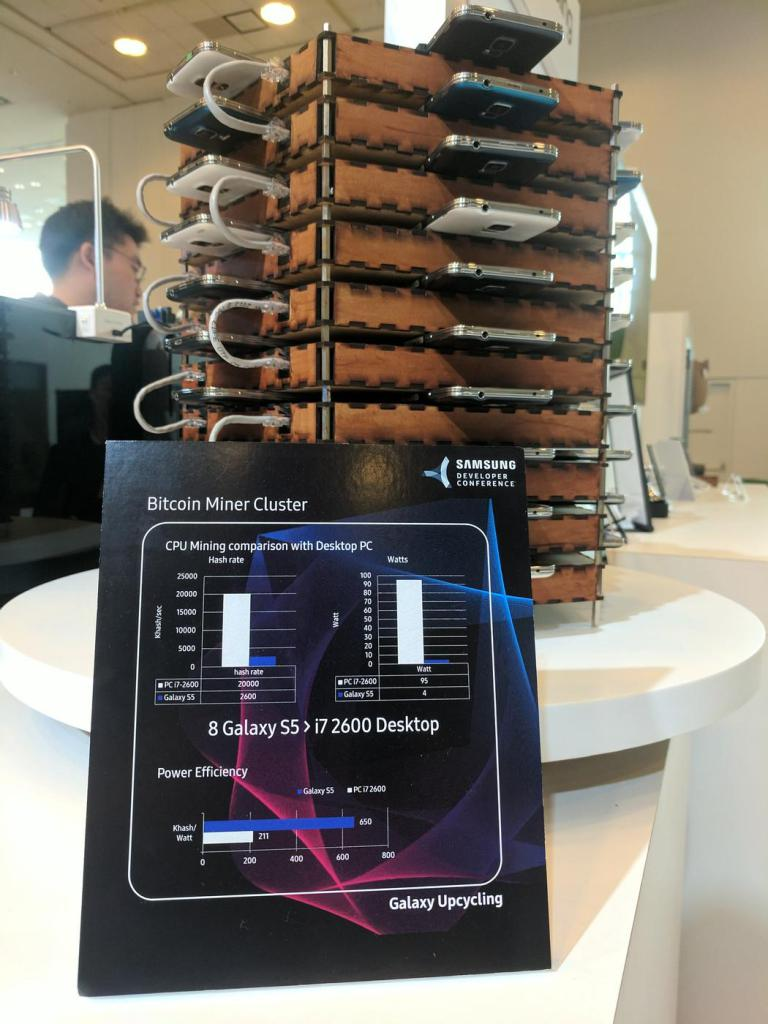 With respect to energy consumption, an S5 consumes 4 watts while the same i7 processor reaches 95 watts. These numbers leave exposed that the Galaxy S5 is more efficient to mine, when comparing the performance ratio kh / watt.
Keep in mind that although the alternative of using old smartphones does not represent a competitive option against the latest mining rigs available in the market, it is an innovative idea that aims to reduce the levels of pollution by giving new uses to electronic devices.