Billionaire Investor Warren Buffett Says Leading Cryptocurrency Bitcoin in 'Bubble' Territory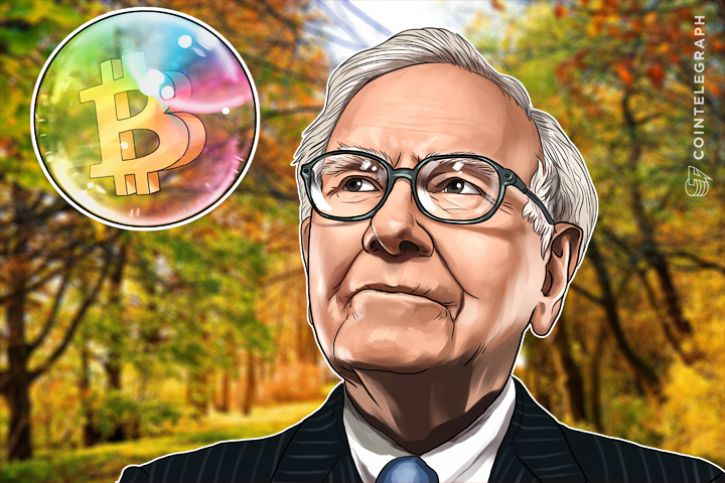 Billionaire investor Warren Buffett has claimed that the market for the leading virtual currency Bitcoin is already in bubble territory. He also issued a criticism of the proposals for applying a value to the cryptocurrency.
Based on a report by MarketWatch, Buffett presented his views on Bitcoin and the cryptocurrency market during an annual question-and-answer session in Omaha, Nebraska in early October 2017. During his remarks, Buffett claimed that Bitcoin is a "real bubble."
Bitcoin sustained its phenomenal performance after fluctuating at about $4,300 in early October. Bitcoin price has jumped to over $6,100 on Oct. 20.
Meanwhile, the negative view of Buffett on Bitcoin is not surprising as the well-known investor has already expressed such comments in the past. In 2014, the billionaire advised that investors should keep away from Bitcoin because the cryptocurrency is "basically a mirage."