The Bitcoin Rat Returns in Washington D.C.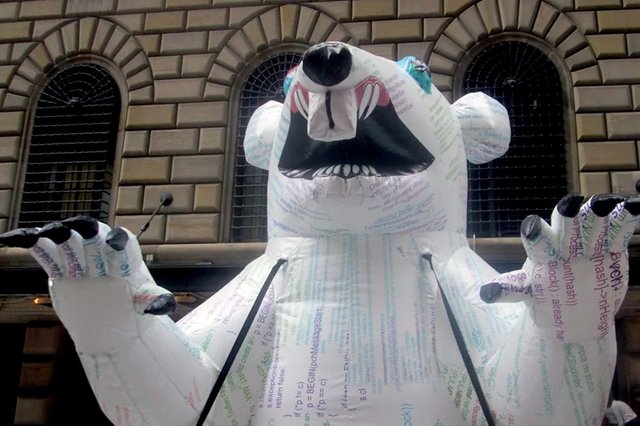 We previously reported about the Bitcoin Rat created by Nelson Saiers and how he had planned to auction off the artwork to charity. However, before that, Saiers has decided on moving the giant inflatable rat to Capitol Hill. The reason for the move is because Saiers now wants to target Alan Greenspan, as he testified near that very location that he had "made a mistake" in 2008, referring to his time as chairman of the Federal Reserve from 1987-2006.
The rat is planned to wear a Halloween mask with the speech balloon echoing Greenspan's very words, "I made a mistake". Saiers jabbed:
"Given...we were in the midst of the biggest financial crisis in 70 years it was a bit late for the guy who led the Fed...to come to this realization...hence why I'm late to 'trick or treat' the Fed."
Website: http://www.nelsonsaiers.com/
---
Have an event, project, competition, special announcement, or other relevant news you would like to share with The Creative Crypto community through the Billboard? Click on the button below to submit info on your recent and upcoming activities!
---
Posted from my blog with SteemPress : https://thecreativecrypto.com/the-bitcoin-rat-returns-in-washington-d-c/
---