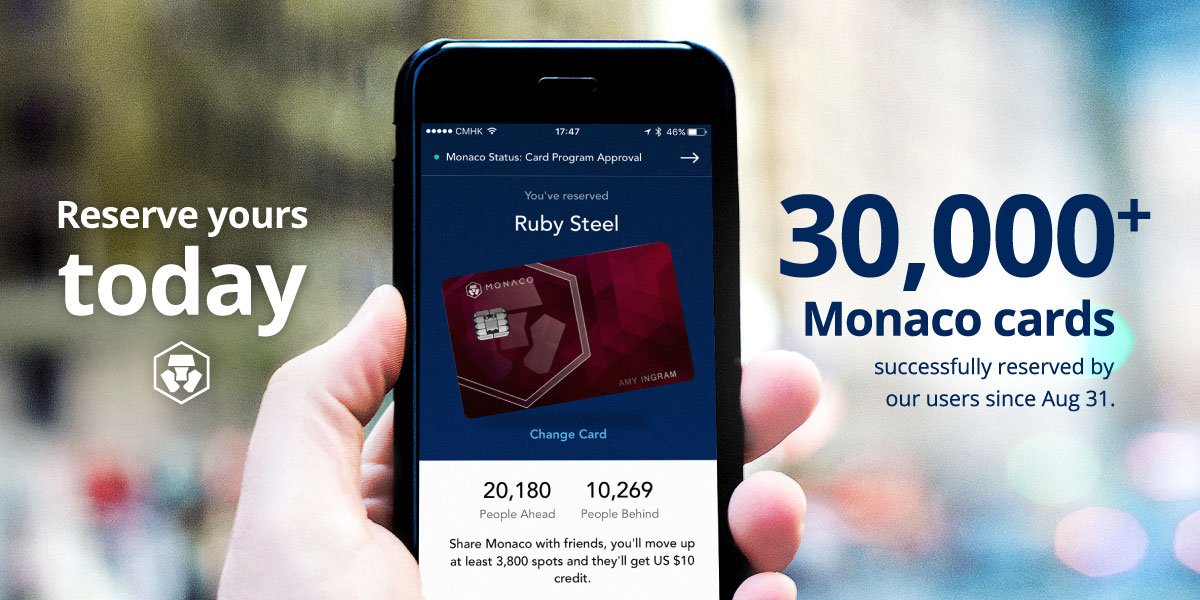 "Over 30,000 Monaco Visa cards have been reserved! Thank you for the support Monaco Community!"
Now is the best time to grab some MCO. With a little pull back happening overnight. Monaco will eventually be the best solution if you want to spend your steem in the real world.
To reserve and recieve a card you need to hold MCO tokens and lock them up for 6 months. This will not only drive the price to astronomical highs but stop you from selling because you can't.
It's a win win!
Also worth a look is tenx.
https://t.co/5sQl7qaQUn
Follow @monaco_card
http://mona.co
Cotton.