Firstly, I would like to point out that I do not work for or have any affiliation with Exodus. I am merely a user of their application and I wanted to share my experience with anyone who is an investor in blockchain technologies and cryptocurrencies, newbie or otherwise. After all this is what makes this very interesting world of crypto work, sharing of information.
In my opinion, Exodus are one of the best online wallet providers out there. I have been using them throughout my year long online journey in cryptocurrency and they have failed me yet. The service is secure and you can even back-up you wallet. They seem to be very conscientious and have forward development at the heart of their model. They tend not to jump on the bandwagon when new coins come on the market and seem very selective about which coins they add to their portfolio.
There selection seems to be based on the background and secure foundations of the coin, which is a good thing as the weaker coins do not make the cut.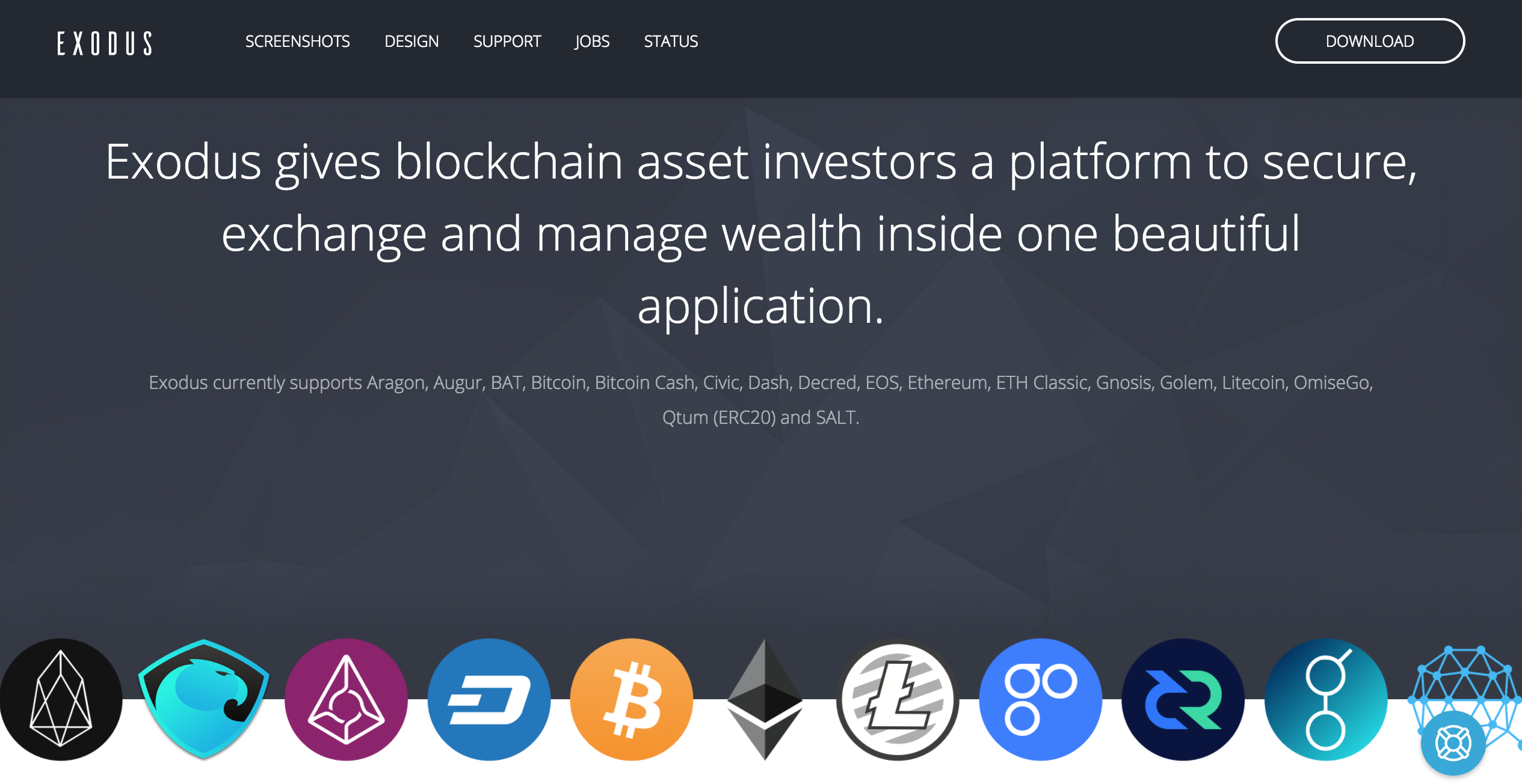 The wallet is always available and very rarely inaccessible, I think I have only encountered one occasion where I couldn't perform an exchange of currency and that was due to the intense network traffic which affects the whole blockchain from time to time. However, this didn't last long and enabled me to go and get a coffee.

The best thing to do, is try it out. Follow the link below and see for yourself. It's simple to use for newbies and doesn't cost anything. Just choose your operating system, download it and open it. Remember to backup you private keys if you use it, and securely them safely, even if you have to create a paper wallet for your keys as well.
Just thought I would impart this advise because I remember when I started out on this journey it was very difficult to get honest advise on which wallet to use without wasting money. This is definitely worth a review.
Happy investing.