Let's get a handle on what's going on with BTC first by analyzing the Daily chart...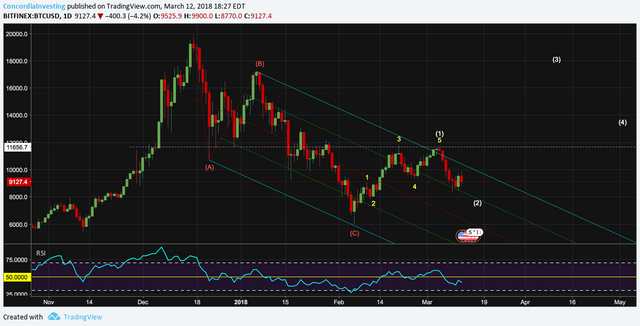 As you can see, we are still considered to be in a downtrend. However, this doesn't mean that I am bearish by any means. In order for me to switch to a bearish viewpoint, the upper green line on the pitchfork needs to be broken.
Right now, I believe the ABC corrective structure to be complete, and now the beginning of an impulse is underway. Let's take a closer look to see if we can find some great buying opportunities!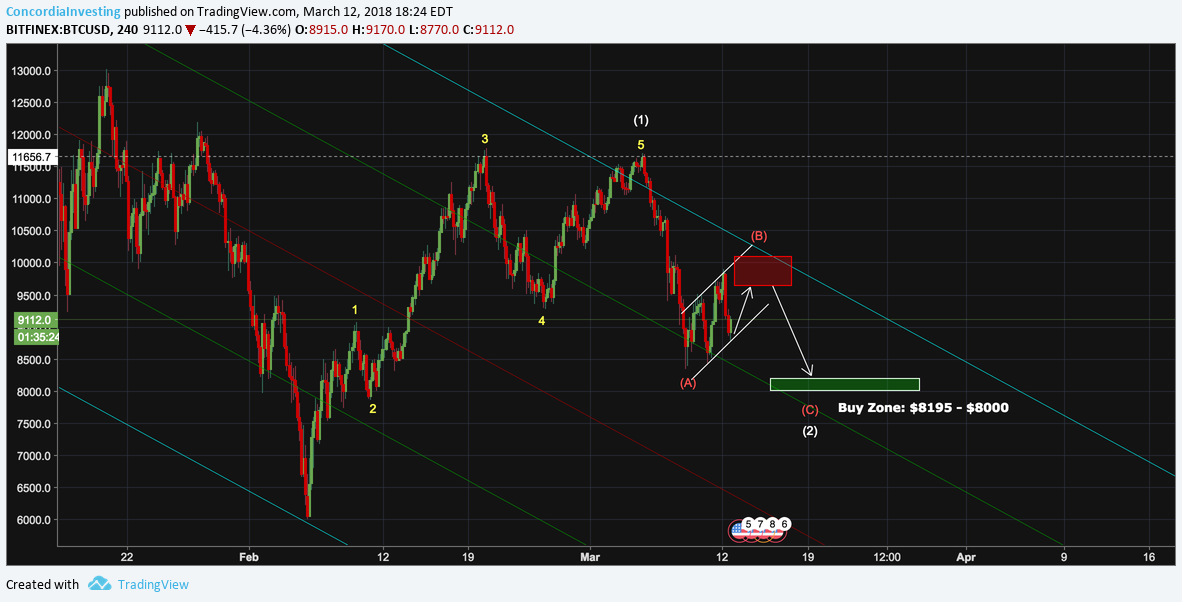 Alright - there appears to be a nice flag forming as the B wave (which perfectly aligns with our macro analysis on the daily). I'm looking for a push up to the $9475 region or around $10,200. This will signify the end of an ABCDE corrective flag pattern with a higher probability for downside.
From there, the high probability buy-zone will be between $8000 & $8195. Keep an eye on this region as well as $8520 for potential reversals into the big 3rd wave!!
If you are still suspect of the potential continuation of the bear market (which is definitely possible), check out this chart here ...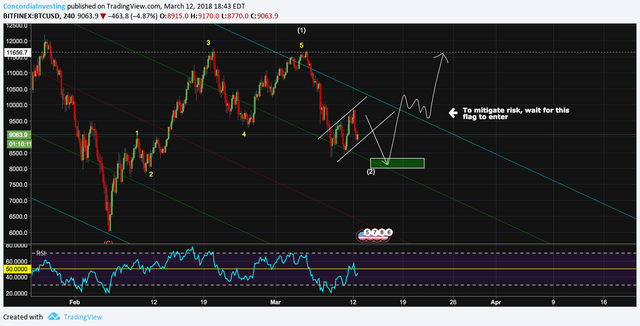 This will allow you to wait for the break out of the downtrend before you take a position. The flag or correction above the pitchfork will indicate preparation for a big move up, so be on the lookout for that and get ready to enter there if you missed your chance at the $8000 buy-zone.
Hope this helps you out!! If it did, leave a comment letting me know - would love to hear some positivity :D
Happy Trading

Disclaimer ------ This is NOT financial advice. This is my opinion & is based off trades that I intend on taking. If you take it & lose money - so did I.