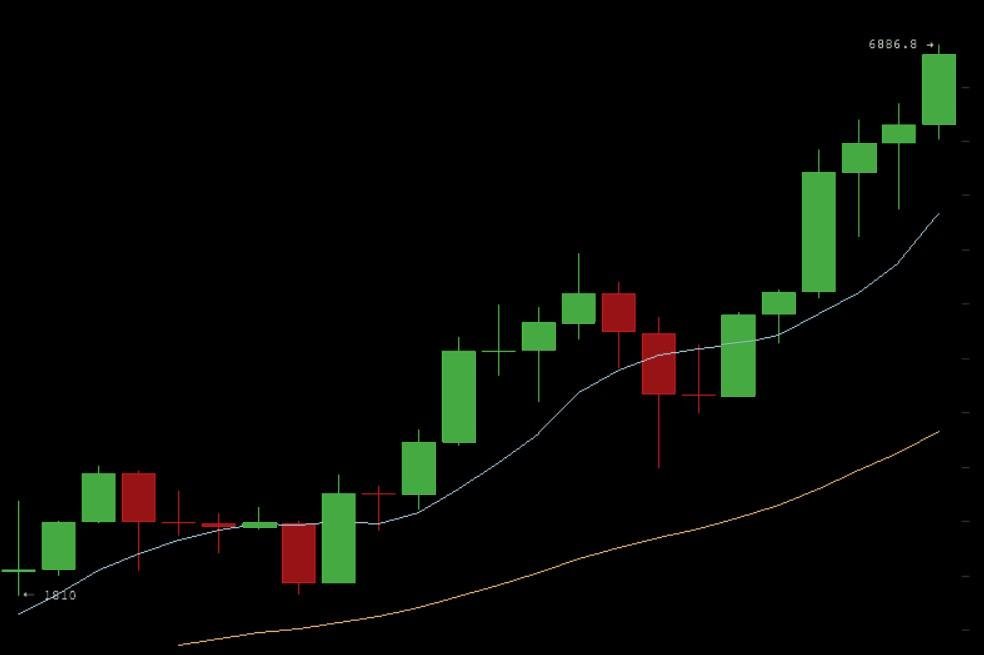 I woke up this morning and I was very excited to see the price of Bitcoin rallying over $6600, however when I checked out the price of Bitcoin on the stock market I was ecstatic, according to E*Trade the price of 1 Bitcoin was around $9000, and closing the gap on that BTC $10,000!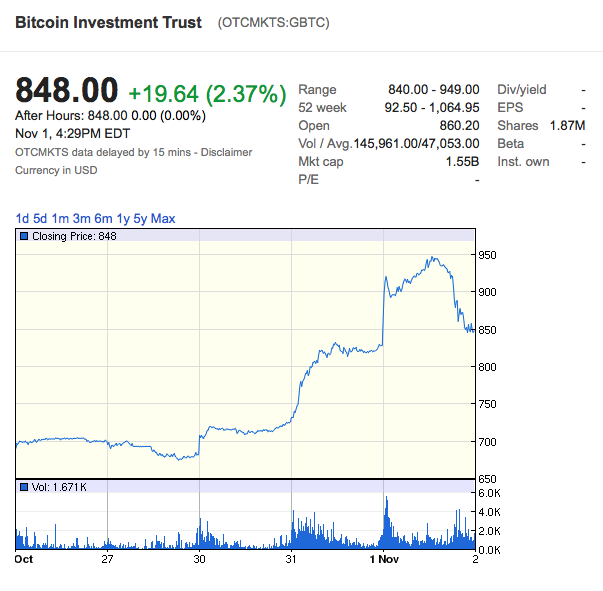 I have had success adding Bitcoin exposure to my trading account, as well as my retirement account by buying Bitcoin on the stock market through the Bitcoin Investment Trust, which trades by the symbol GBTC. Here is a portfolio update, the GBTC and other Bitcoin related stocks are highlighted in green.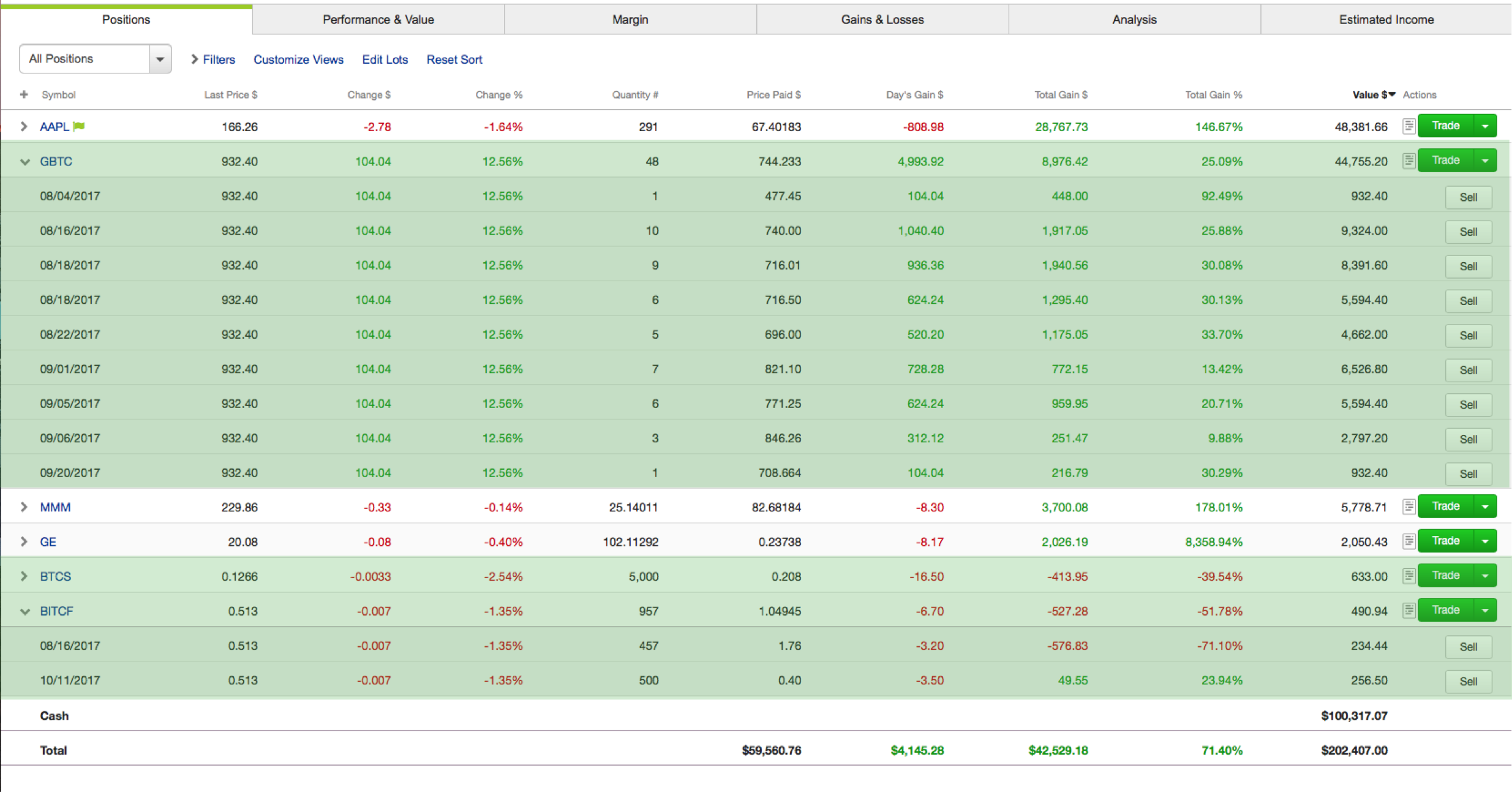 What is going on with the price now?
The price is very strong, however I would not be surprised to see a dip. I have used a fibonacci retracement to show what a dip would most likely look like if it happened from here!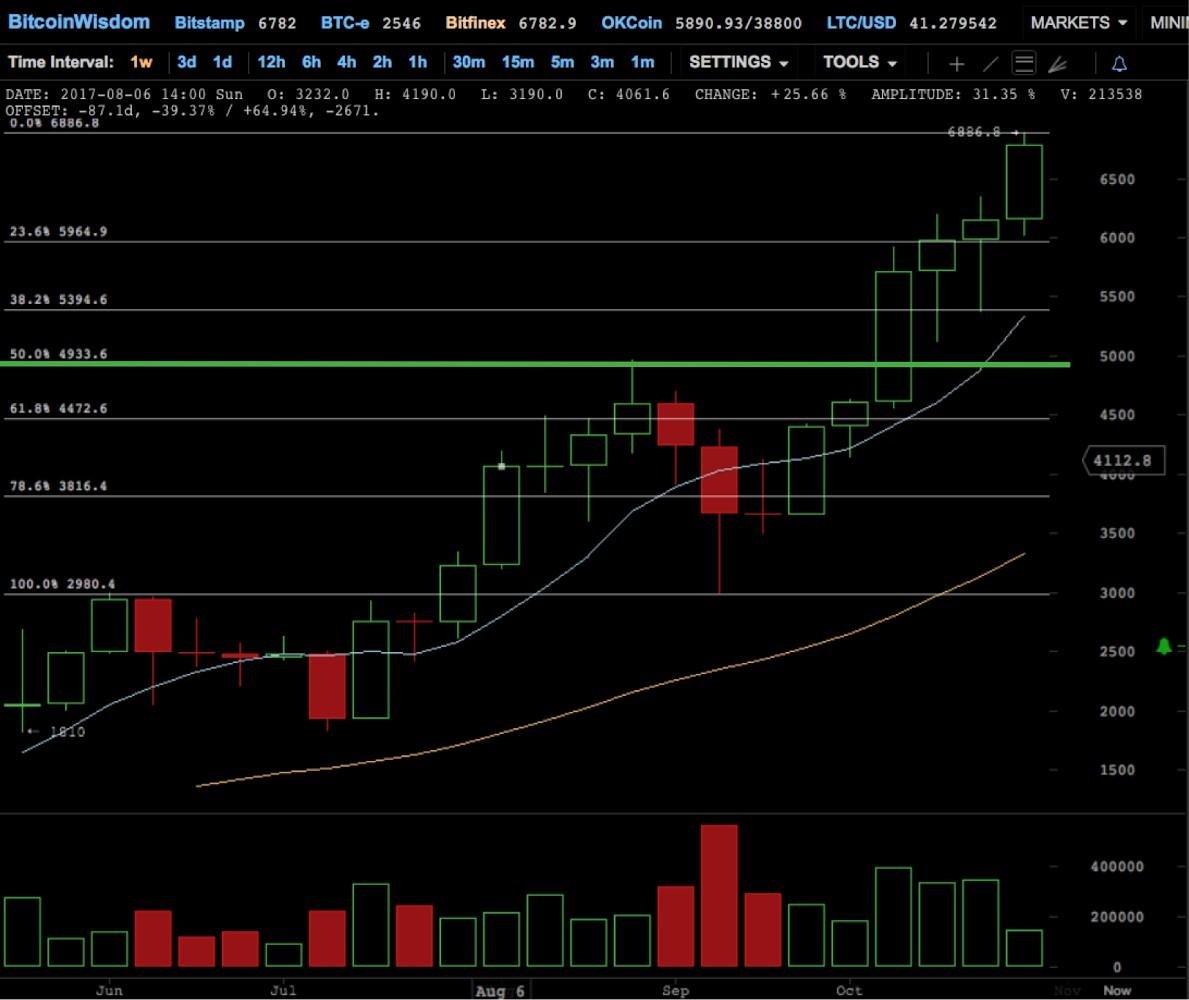 If you like this post please upvote and follow @coininstant for more!