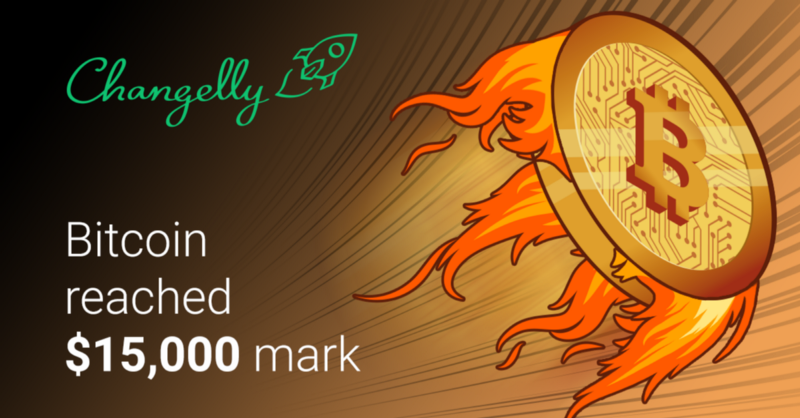 Bitcoin has just breached $15 000. Being anticipated, however, this news caused the extremely high demand for the currency, once again. Changelly cannot stress enough how tremendous the Bitcoin influence is for the entire industry. How does the price surge affect the processing speed and why are your Bitcoin transactions taking so long? Let's find out!
Mass hype
People go mad about Bitcoin. Media keep buzzing 24/7 about the currency making even non-tech-savvy persons fall for the hype. Posts and news about so-called "Bitcoin bubbles" are fascinating. People are getting involved in the great affair that continuously attracts the attention of the entire world economy.
Trading platforms lag
As you may know, Changelly uses large and reputable trading platforms, such as Poloniex, Bittrex, etc to suggest you the best rates. Our robot makes bids/asks on ones and processes transactions in accordance with the rates suggested. Multiple asks for Bitcoin extremely overload the platforms, so the response time may significantly increase.
Bloating blockchain
Currently, the number of transactions pending in the Bitcoin blockchain
exceeds 210,000
(!), whereas normally, it should be around 20,000.
Your transaction can take hours and even days, whether you send BTC or receive it. You may ask us, "What about Segwit aimed to increase the capacity?" Well, Segwit really does make the Bitcoin blockchain more scalable. However, Segwit is supported only by a small number of nodes which don't handle the tremendous demand.
Outrageous fees
The network fees of Bitcoin always varies depending on the blockchain load. This is your reward for miners. The higher the fee set, the faster your transaction is processed. The fee is set in accordance with an average network fee in a block. If things get tough, the fee may reach up to 20 USD. If you set a quite high fee when sending, chances are, your transaction will be processed quickly. Changelly sets a flat fee of 0.0004 BTC for all output transactions.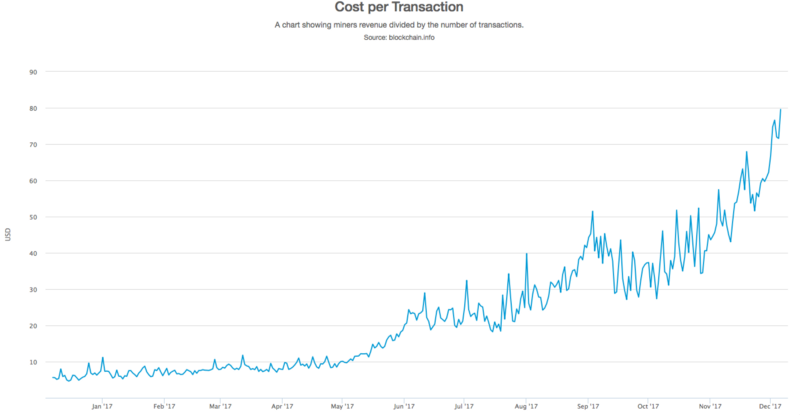 What to do with my transaction?
Take a deep breath, play some music, have a cup of coffee. Eventually, your transaction will be finished. If you need some assistance, you are always welcome at
support@changelly.com