Koinpro: Trade Stocks and Cryptos with Bitcoin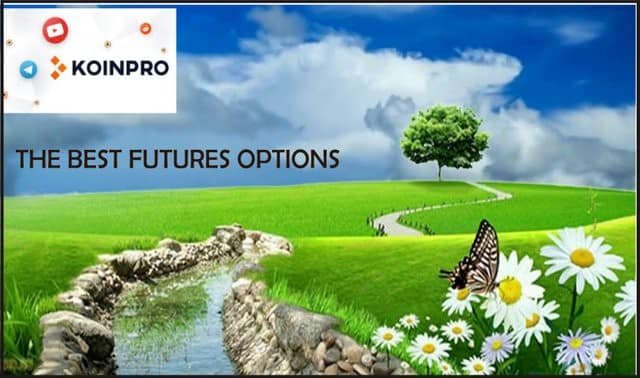 Ever since 2017 that Bitcoin futures started, there has been great improvement in using and accessing bitcoin futures platforms. It makes way for traders to increase control over their trades and better management to exposure to risk.
The aim of Koinpro is to offer stand out features and industry leading security from the beginning . The platform is very flexible that both new and experienced futures traders are considered . It uses different methods to ensure that traders have good liquidity and execution even in volatile periods. So many crypto trading platforms have there own token, Koinpro is not an exception as it has its own internal token called KOI. Holders of KOI will have room to unlock additional functions. KOI holders can also be part of the KOI buy back program.
Simplicity is the watchword in this project and that is why koinpro offers two predefined bitcoin futures contracts known as The double UP and the perpetual contract. Let me explain the two different contracts one after the other:
DOUBLE UP: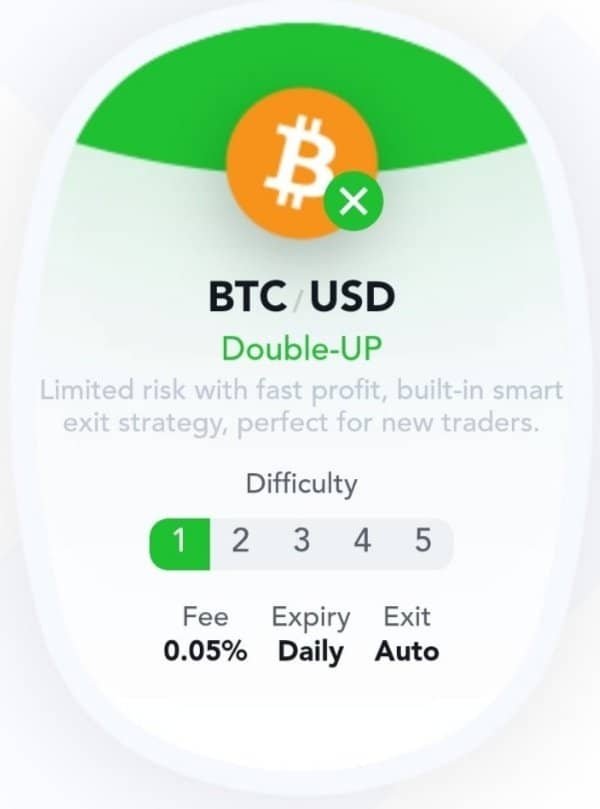 This contract happen to be the most friendly contracts for beginners as it is simple. The contract is traded at 100x leverage that settles immediately after the position gains 100% of it's value or loses 100% of it's value. Being traded at 100x leverage enables customers to simply open the contract and check back to view the result of their order.
PERPETUAL:
Unlike the double Up contract, perpetual contract is more advanced for traders although both contracts is traded at 100x leverage which makes it possible for traders to make good profits from even mi or market movement. Just like the double Up,perpetual allows traders to either go long or short on the market in order to benefit large liquidity and low spread.
FEATURES
1: Partnership with BitGo.: This is a cryptocurrency custodian that is regulated for purpose built in order to store digital assets safely. Using Bitgo as custodian for user funds ensures that users are fully protected against different types of attack or hack as the wallets are backed BT 1$100 million insurance plan.
2: No KYC required: Koinpro understand the concept of privacy and they value it. With this kyc is not needed before one can use the platform.
3: Demo Account: All users of the platform can use the free demo account with $10,000 in play money. The essence of this demo account is to allow to practice all the features on the exchange without risking anything.
4: Multiple Stablecoins are supported: Users can deposit stablecoins such as Usdt, USD coin, Pax etc on koinpro exchange
5: Security Options: Lots of security measures like SMS and Google Authenticator verification are put in place in order to ensure the safety of all accounts.
CONCLUSION:
It is important that while trading, you should also ensure that the site you are using is secured for the safety of your funds. That is where Koinpro comes in, Koinpro allows you to enable either email, SMS, Google Authentication before you can be able login, withdraw and change some sensitive portion. Just very few exchanges guarantee this so that is why you should koinpro since security is paramount when dealing with digital asets.
USEFUL LINKS:
Website: https://koinpro.com/
Telegram: https://t.me/koinpro
Twitter: https://twitter.com/koinprocom
Facebook: https://www.facebook.com/koinprocom/
Medium: https://medium.com/koinprocom
Written By: chacha1000
Bitcointalk Profile URL: https://bitcointalk.org/index.php?action=profile;u=2015045
Affiliate links: https://www.koinpro.com/r/XC4W