Steemit Week 10 of 52 crypto 100$ Investment ( Journey to 100K)
Dear Readers and followers of my Journey
Welcome to week 10 of my trading and investment journey where I start investing 100$+ weekly into crypto and change them to 100K after 52 weeks. It is my personal experiment so this is not a financial advice.
I have added a third and new method to my strategy. More details of this strategy in week seven blog.
This week I purchased BTC Back to strategy 1 buy and hold.
My current portfolio below: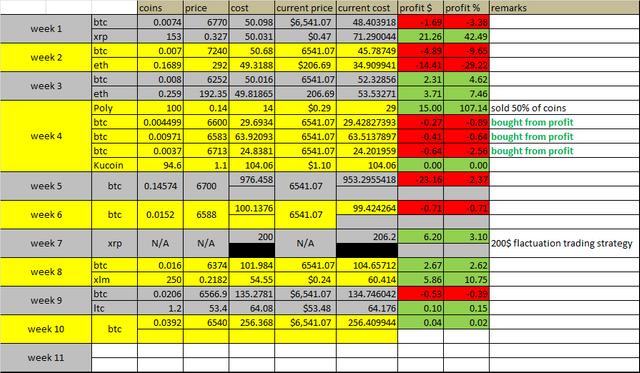 Thank you
Captain2020