The CAPCHECK project will strengthen your business and speed up your the profits growth!
You will save time and increase crypto-trading efficiency several times!
You can just use our software and analytics or become the project partner and a friend!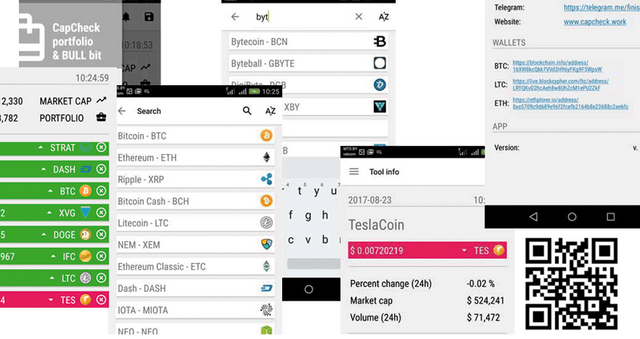 Project mission:
System studies of popular crypto assets on your mobile devices and tools development of crypto trading profitability.
We simplify the mechanism of investment crypto portfolio creation. We solve the problem of effective analysis and capital
control invested in selected crypto assets, coins and tokens.
We analyze price, changes, volumes and capitalization of portfolio and markets.
We simplify quick decisions adoption. We maintain coins through the notification system of an expected minimum or maximum buying/selling price.
Our goal is to create the most convenient and effective tool palette that will become an absolute standard in the
professional and begining crypto trading sphere.
The following points are in the plan: an international company creation, preICO / ICO execution, a new crypto-coin with
mobile device output development, crypto-funds, sites for a direct coins sale organization for those who wish to buy them,
an universla multiwallet. More over the system development of the mobile app as the main crypto-business tool.
Everything began in 2014 when we figured out the interest in crypto-assets
https://bitcointalk.org/index.php?topic=662603.msg9032012#msg9032012 that helped people to make the right investments in the future.
Studies are being continued in English https://bitcointalk.org/index.php?topic=1948108.msg20392189#msg20392189 and Russian
https://bitcointalk.org/index.php?topic=1970875.msg20785982#msg20785982
branches of the forum in 2017.
Then ideas for consistently development and our own products creation came out.
The first of such a product was the analytical mobile app CAPCHECK and a token "BULL bit".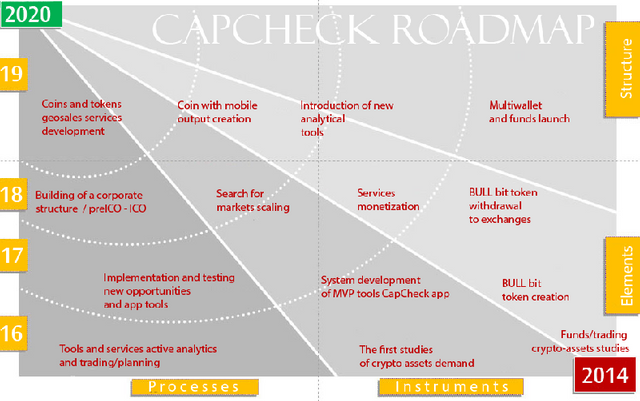 Join now! Use it for free!
Create and control your crypto portfolio!
Sources:
http://capcheck.work/
https://twitter.com/capcheckwork/
https://www.producthunt.com/@dimitriy_goustchinski
https://www.facebook.com/capcheck.work/
https://vk.com/capcheck
https://www.linkedin.com/in/finist4x/
https://play.google.com/store/search?q=capcheck&c=apps
(send @ gmail adress - for testing the CapCheck app ! )
Send me:
https://t.me/finist4x/ ( @ gmail adress ! )
https://bitcointalk.org/index.php?action=pm;sa=send;u=226681
Follow me:
https://steemit.com/@capcheckprojects