BTC TA (Technical Analysis) - ANALYSTS DAILY SUMMARY - JUNE, 22nd
BTC TA ANALYSTS DAILY SUMMARY - JUNE, 22nd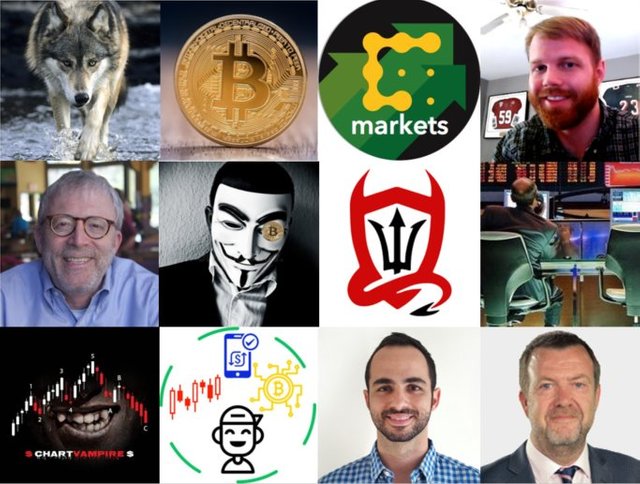 SENTIMENT SUMMARY
!

ANALYSTS OPINIONS
JD MARSHALL (NO NEW UPDATE)
Type of Trader: Medium/Long Term Trader
[Macro argument is that BTC is consolodating at these levels and building steam for higher highs in the FUTURE is still his macro perspective. In his opinion we're not seeing BTC reaching all time high any time soon. BTC next big resistance is the top of $9990. Since Feb. BTC's seen 3 major bottoms around the 6k-7k level. Which is an indication of forming higher lows and confirms a macro bullish trend (Green Line on Chart). Patience will be the key word for medium/long term investors in the BTC Market]
BTC seems to be forming another bear flag. The previous bear flag produced a significant fall from those levels, so if BTC is forming a Bear Flag at these levels, we could easily go below $6k. Another puzzle piece that fits this argument (for lower future prices) is the fact that the buying volume is very low. Price is not in sync with the volume, which historically has meant eventual lower prices.
Bullish Scenario: If we see volume increase and see BTC spike in 500 dollar increments and break $7800, will Marshall be bullish.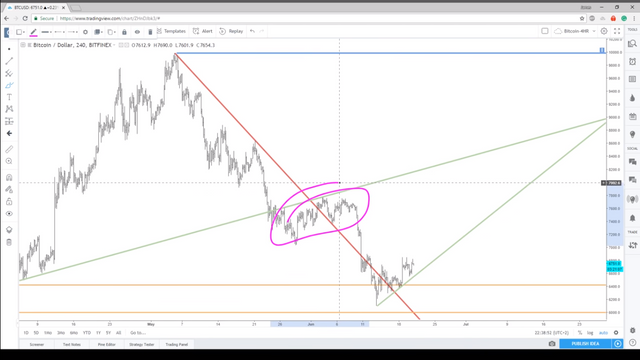 @tradedevil still has a bullish bias, but cannot yet be confirmed. For the bullish scenario to be maintained, BTC's previous support of $5920-$6000 will have to hold.
BULLISH COUNT:
BTC just finished it's second wave (within a 5-wave structure) and is busy with it's 3rd wave. Target is aroudn $7400. From the current levels, this would be a very bullish move.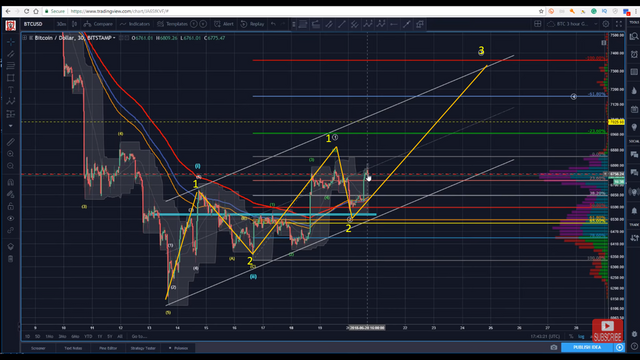 BEARISH COUNT:
BTC completed a fouth wave and are going lower to complete that 5th leg of the 5-wave structure lower.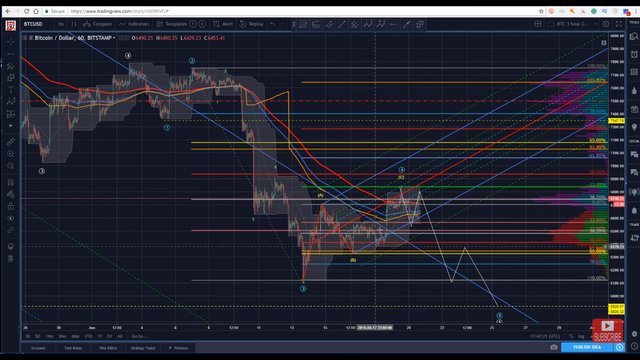 CoinDesk Markets
Type of Trader: Short Term Trader
BTC hourly chart RSI shows oversold conditions, so we might be in for consolidation for a couple of hours before a drop to $6K.
RSI shows scope for a drop to $5.6K - $5.5K.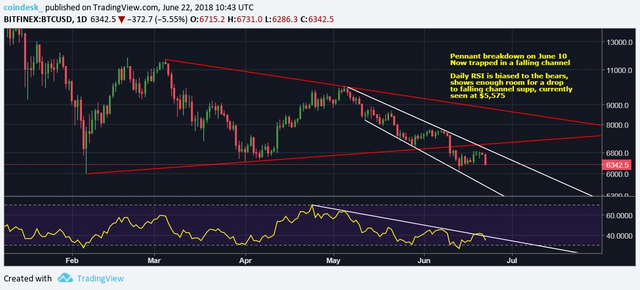 Trading Room
Type of Trader: Short Term Trader
BTC is following expected path so far. We need a confirmation candle for downside to continue. If not we are back to extremely boring range.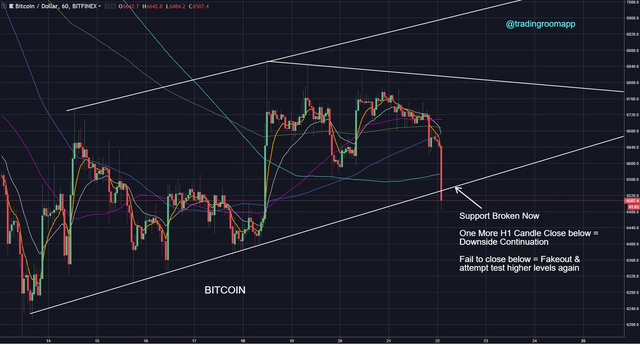 Nick Cawley
Type of Trader: Long Term Trader/Investor
Little conviction in price action over the last week despite two pieces of important news. Late last week the US SEC said that Bitcoin and Ether should not be classified as securities, before warning a large section of the ICO market my fall under this classification. And earlier today, Korean exchange Bithumb revealed that it had been hacked and around $32 million of tokens had been lost. Both pieces of news would normally spark a notable market reaction but apart from a slight pull-back last week after the SEC statement, markets remain rangebound. Current tight ranges may well break shortly but cryptocurrency charts are currently neutral and are giving no clues to the direction of the next move.
One way to trade the cryptocurrency market is via the Ethereum/Bitcoin spread which reduces market sentiment risk.
EXTRA OPINIONS
Mr. Swing Trade
i/ BTC starting to look more bearish on the daily as this uptrend helped reset its RSI to 40 for a leg downwards
ii/ #btc needs to break this channel-high resistance with conviction or it does spell trouble
iv/ 4.8k possibly in play from prediction back in January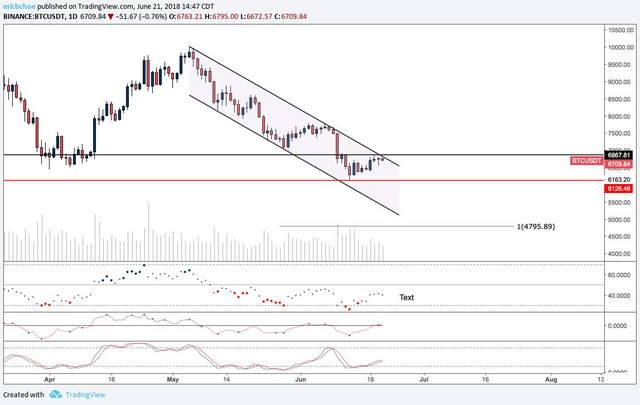 Chris L $Chart Vampires$
BTC update
I think we are in an Orange Circle bear dump point
1- I am stacking shorts up to 6985 with a SL at 7200 and then loading a 5X long at 6950 with a SL at 6850
2- This could fall out of the sky at anytime
3- I am in shorts already
4- ⚠️ watch the volume at 6900