! EARN : 3 Websites that can make you earn tons of BITCOIN + STEEM every day
WHY SIGN UP ON THESE WEBSITES = ! TONS OF EARNINGS !
---
First of all a little calculation:
When price of bitcoin is 1 000 000 in 2020 -2021 ----> 1 satoshi (bitcoin) ----> 0.01$
----> if you earn each day 30 000 satochi's ----->> you accually earned 300$/day
Now if you would buy an altcoin that goes way more up then bitcoin -----> 300$/day x ...
You see why doing effort now to earn penny's can make you very wealthy in a matter of time!?
1. Cointiply
---
Cointiply is one of the newer faucet/offerwalls and you can earn tons of bitcoin there each day.
They pay out to your bitcoinwallet or to your faucethub.io account.
You easily can earn thousand and thens of thousands satoshi's there every day.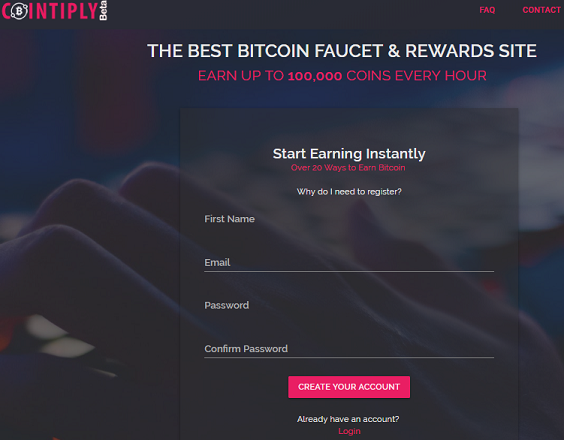 First of all there is a faucet you can roll every hours. But most you can earn in my experience is by taking a survey which takes only 7-12 minutes and you'll get 3000- 10000 satoshi's for it.
Also visiting websites by minutestaff-offers can earn you constantly bitcoins.
Take a look: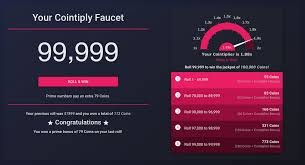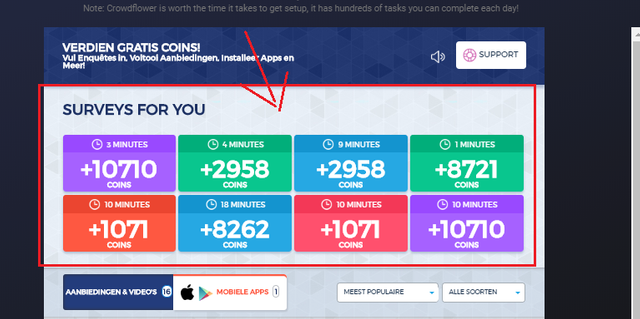 2. adbtc ---> earn just for surfing
---
Another website, easy as cake, and earned pretty fast is adbtc.
Easy to sign up, you click earn ---> surf ---> you open a website for 15-60 seconds and earn thousand satoshi's/day.
There are website as much to visit as there are advertisers. and it resets every 24 hours. So the next day you can start all over again and earn again surfing the websites which takes only like some seconds to view.

You can quickly earn here 800- 1500 satoshi's/ day. minimumpayout is 5000 satoshi's
This site is also very cheap and very high converting for advertising yourself and get some referrals for your other websites like cointiply and bitfun.
And the 3th one:
3. Bitfun
---

You can claim satoshi's (bitcoin) every 3 minutes.
you need a coinpotaccount for it. easy peazy. The best part is that for every time you claim you get another 3 coinpottokens for it in your coinpotaccount! and 10 coinpottokens is like another 15 satoshi's if you exchange them for bitcoin.. Very interesting.

So if you SING UP and use all these 3 you can earn constant all day.
If you don't succeed to earn on steemit, then do it here and buy some STEEM with these earnings.
GOOD LUCK AND HAPPY EARNINGS
If you have any questions, please feel free to ask i'll answer them with pleasure.
as you will see in the comments someone anti-steemit is making some moves which we shouldn't accept at all here on steemit + in this community. I'm not even sure if he' understands what the word 'community' is and what it involves. My opligies for that (those awfull trolling-pictures ) I hope enough people find the guts to clean such things out of steemit. If you go to the section below we have a man posting 2 times he's selling his accounts after seeing what reaction came (I assume). So how again does this help the community? excuse me that was a retorical question you don't need to reply. It's clear enough people don't appreciate this (litteraly) sh*t.