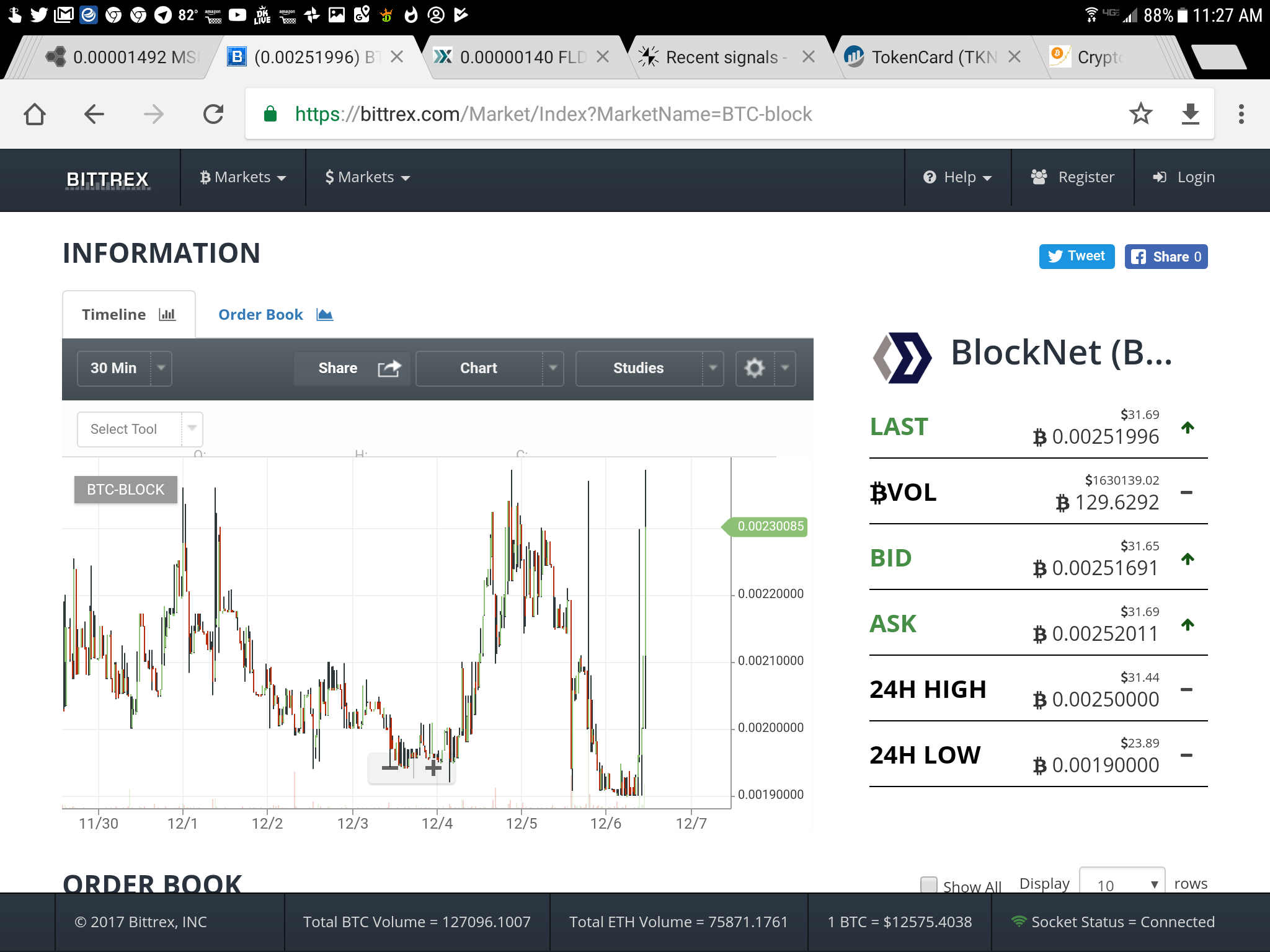 What is this?
I use a secret algorithm to pin point a surge in buy volume at a favorable buy position for cryptocurrrencies. People pay a lot of money for buy signals like these, but I share them with you for free here on steemit. Shoot me an upvote and resteem. Just like steemit, the more people involved, the more money we make!
Buy Volume Increase by 1.55 BTC +98%
Price 0.00230000 +5.79% 24hrs
STOP upvoting your own posts!
I found a upvote/follower exchange that gives you 2X your upvote value(if your a minnow). Its called SteemFollower in fact, this post is being upvoted by SteemFollower give it a try.
Follow me @brittuf for more buy signals or @TravelinBit on twitter
I make all buys that I post and I sell at 10% profit
Happy Trading
Donate to any of my QoinPro wallets
QoinPro is a free wallet that gives you free coins daily
BTC 1CaK4GtR9xTJqEm8swns297weoFF8rWyea
BCH 13TbhDt92WUZnudFSBXxZpe76j3FnrDHiU
DODGE D5kWjsw11R2cWX9R9UFMxv5qXR8h3zux77
TIPS Eaugh6iQKwhnVpcNN6xaof6RHzG6zjXJHp
LTC LLBMQZCC1seTtgGyYcV8n2Pv4zYGRe2ELz