The savedroid crypto saving app is an app developed by Savedroid AG, a German fintech company that specializes in the use of Artificial Intelligence to automate savings. The app service has been in existence for over a year and in a few steps you can say no to difficult saving habits and embrace a seamless and hassle-free savings. The savedroid crypto savings app turns a users daily habits into savings. Once you have configured the app, it takes care of your savings automatically.

In the following steps, I will break down how the savedroid crypto saving app function.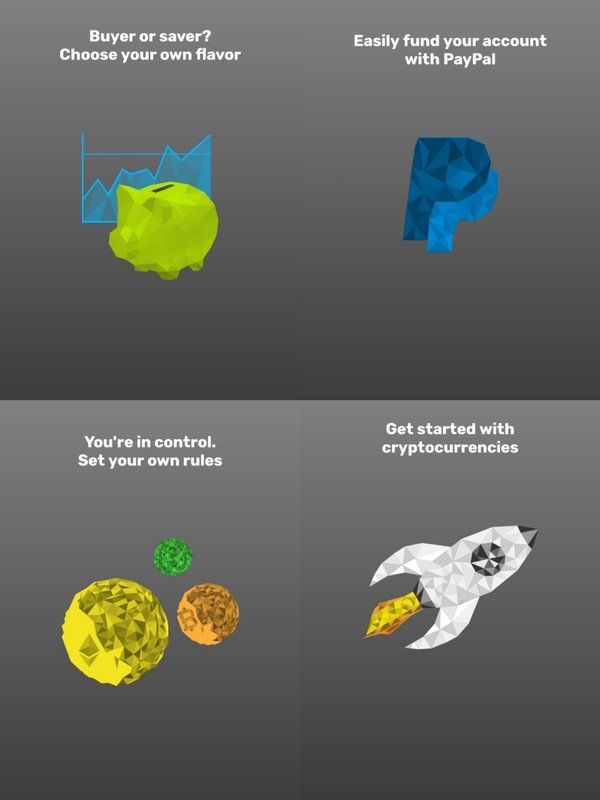 1. The first step is to download the Savedroid Crypto Saving App and it can be downloaded to any android/apple smartphone or tablet. Android users can download the app from the Google playstore while iPhone users can download it on the app store.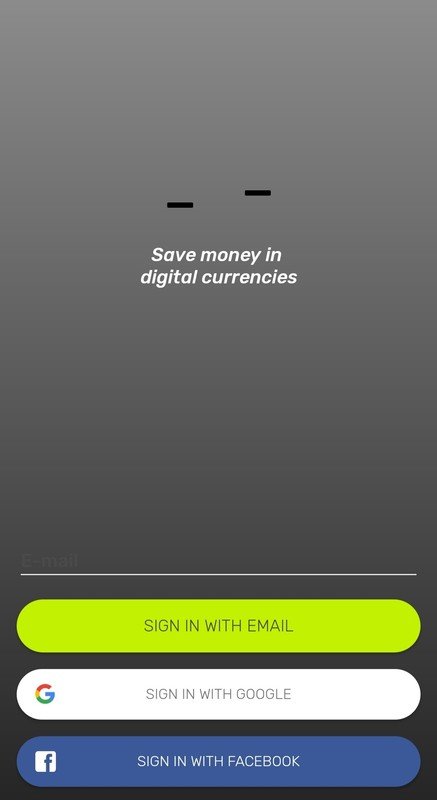 2. The second step is account creation. Locating the download app and opening it, you will be met with 4 windows with a brief rundown of the Savedroid Crypto Saving App. The next step is to create an account; you can sign in if you already have an email account registered; sign in with a Google account and lastly you can sign in with a Facebook account. After a successful sign-in, you will be required to create a 4 digits password of choice. It is advisable to choose a strong password. You can as well enable fingerprint login if your smartphone hardware support it.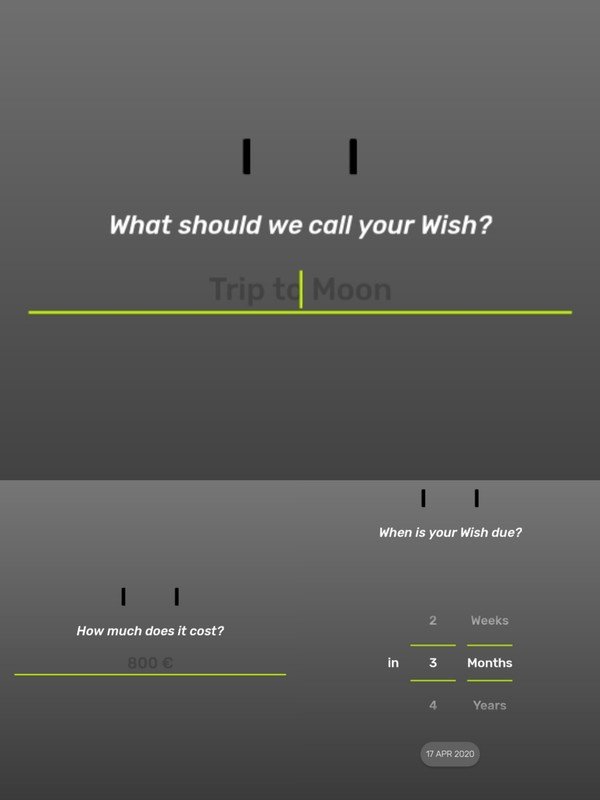 3. Welcome to Savedroid Crypto Saving App. The homepage has your wishes. Wishes are the goals you wish to save towards. You can create any wish of choice or choose from the preset wishes like saving for a travel, home, event, and so on. The next step is to input the amount you wish to save and the period of time you wish to achieve it.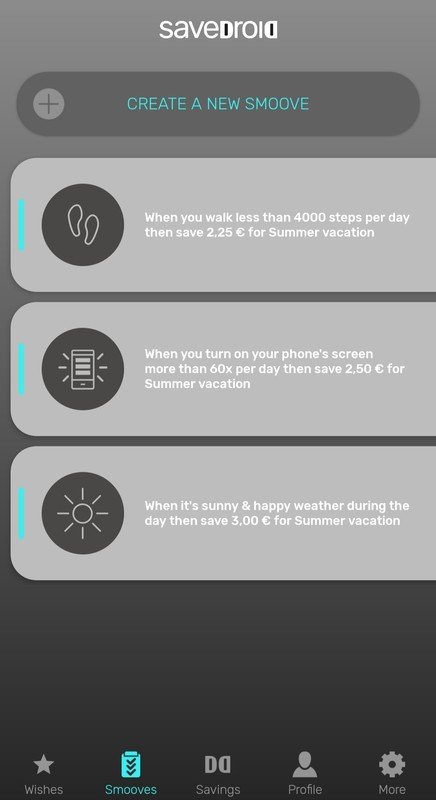 4. Congratulations on creating your wish. The next step is add smooves. Smooves are interpreted as habits. These are what will automate the app to save from your linked account once you perform the habit you have selected. There are different smooves to select from such as when you do sports, use your phone and so on. You can also suggest new smooves in case you have cool ideas.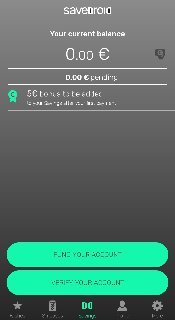 5. The next tab displays your savings. Once you verify and fund your account, every transaction details will be displayed here. Confirmed transactions and also pending transactions. Savedroid also offers a €5 bonus to users once they make their first payment.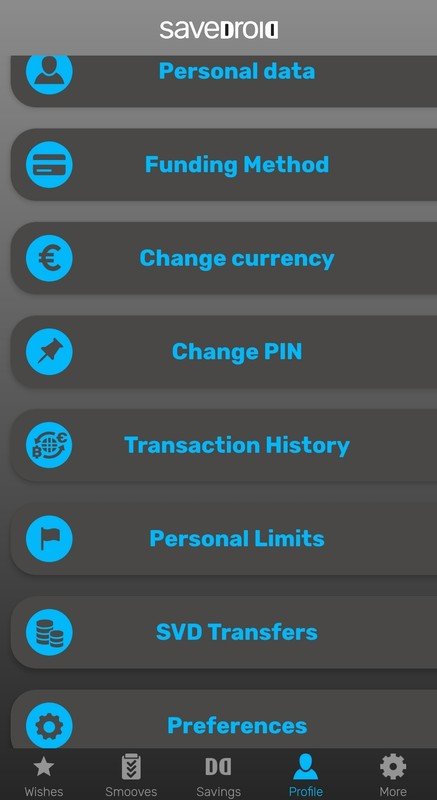 6. The next tab is your profile tab. It has your personal details, method of funding, the amount of SVD tokens you own. You can change your pin, currency, personal limits, view your transaction history. You account will be verified once your personal details such as name, country of birth, and residence have been verified.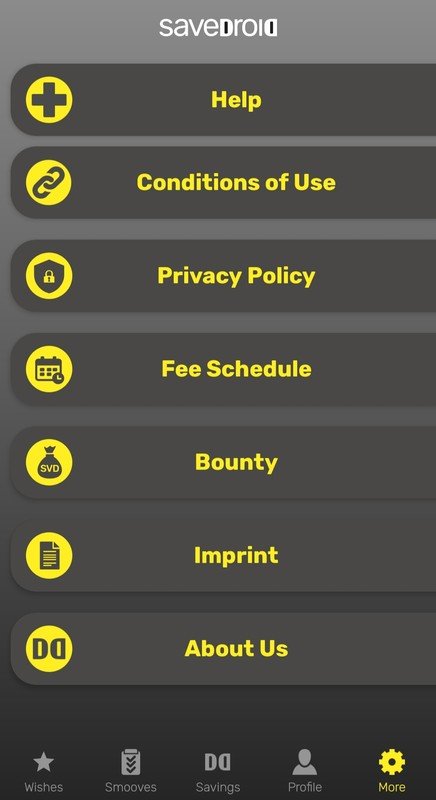 7. The last tab has the remaining functions such as "help" in case you need help resolving issues, conditions of use, privacy policy, fee schedule, bounty to reward those who participate in promoting Savedroid Crypto Saving App, imprint and about savedroid. The savedroid team has shown resilient, dedication to the project roadmap. By downloading the app today, you will be rest assured that saving will become a very simple task.

For more information you can visit the following links
Website: https://savedroid.com/
Whitepaper: https://ico.savedroid.com/savedroid-ico-whitepaper.pdf
AnnThread: https://bitcointalk.org/index.php?topic=2578161
Telegram: https://t.me/savedroid