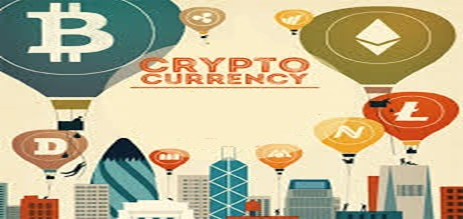 Dear Diary, I woke up an Friday morning (4:45am to be precise) to get ready for my 8 to 5 job, as I got to my bathroom and put on the shower all I had in my mind was what the current market price will be for Bitcoin, Ether, Steem and other Crypto-currencies I have already purchased in the crypto-currency exchange market.
FLASHBACK
I actually got the crypto-currency fever November 2016. I have actually heard about the Crypto-currencies but it was the most popular one (Bitcoin) that had caught everyone's attention due to its meteoritic rise in the crypto currency exchange markets. Back then I actually thought that bitcoin was the only crypto-currency out there until I decided to conduct my research and dig deeper into the world of virtual currencies. I was introduced to an online networking business by my friend and the currency that was required by the platform was of course the legendary "Bitcoin". I was told to open an online Crypto-currency wallet before I can actually purchase bitcoins because this wallet was to contain and protect my "Bitcoins". I opened a new wallet, purchased some bitcoin and actually registered on the online networking platform.
I was actually intrigued and fascinated with the whole idea and concept of a virtual currency and the fact that it was actually used to join platforms and purchase some services so I decided to conduct a research on what it was all about. December 2016 was actually the month of the "Bitcoin" buzz and everybody wanted to be part of the "Bitcoin" hype/craze. During my research on Bitcoin I found out found out that there were already other crypto-currencies that were already in existence. Eg. Ether, Ether Classic, Litecoin, DASH, Monero etc. (I got to find out about Steem last month).d
I also found out that these currencies had their own unique underlying technology (Blockchains, Smart Contracts) on which were run on. It was beginning to get all complex for me but I still did not budge as I continued to dig deeper my interest and passion for the Crypto currency and its underlying tech continued to increase. You see, to me it was initially about purchasing bitcoins/altcoins so that when they increase in value I can actually cash out and make profit, but I was beginning to see the endless possibilities and opportunities the "Underlying Technologies" of these Bitcoins/Altcoins could provide if exploited effectively and properly.
I also registered on some Crypto Currency exchange platforms and decided to trade using Bitcoins and Altcoins as I see that there is a future in their exchange market. I have so far been getting my hands "Dirty" and so far I have been having fun! This is actually my first time in being involved in any kind on trade and looking at my Bitcoin/Altcoin portfolio I can say I am not doing badly.
FLASHPRESENT
As I jumped out of the shower I reached out for my phone, I was still dripping wet and stark naked when I grabbed my phone (I am crazy like that….. Loll!). I clicked on my CoinCap application (This application is used to check and monitor the Crypto-Currency Markets) as the application was loading I speaking to myself saying "Please let all my coins be more valuable than they were yesterday" before I could say it another time the application had finished loading and lo and behold all my coins had increase in value…. Some had over 60% increase will some other coins were high and some lower percentage increases.
Dear Diary, all I can say is that I have a good feeling about that the Crypto-Currency technology, its coins and its exchange markets. I will put more time in researching and focusing on their technology because for me that is where the honey is. As I entered my car and was driving out all I could say to myself is "A New day, another day of profit and hopefully another day I can get to discover something new and unique in the world of Crypto-Currency".
Yours Truly.
Uchenna "BONEX" Ogbonna

REFERENCES
Images gotten from google.com