Grayscale Bitcoin Trust continues on its road to success
The world's largest crypto asset manager presented its quarterly report. Grayscale's most successful product remains the Grayscale Bitcoin Trust Fund. A little reflection on the last three months and a message: Bitcoin is good.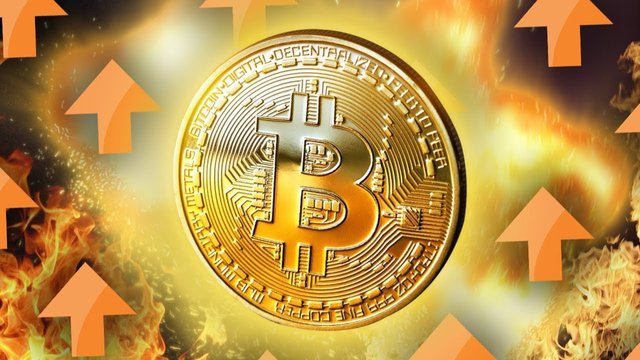 (picture: cryptocynews.com)


Since the recent upheavals over Facebook's Libra, Trump's negative comments on it, and the aftermath of US Treasury Secretary Steven Mnuchin, the Bitcoin class has fallen, along with Altcoins. After trumping on July 11, the bitcoin price dropped from around $ 11,500 to $ 9,200 on July 17. Although a direct link can not be substantiated, it is reasonable to assume that the wave triggered has created uncertainty on the market.
The hands of the praised institutional investors who, despite all the excitement, will quickly forget about other positive signs, will rub their hands. Among other things, the latter pump their money into the largest cryptocurrency fund in the world: the Grayscale Bitcoin Trust Fund (GBTF). At the end of the first half of the year, the quarterly report from Grayscale is now available, with the following figures.
The Grayscale Bitcoin Trust Fund in numbers
Within the last three months, the total sum of all assets of the Administrator tripled. From $ 926 million, the portfolio shot up to $ 2.7 billion. This was mainly due to the huge returns of the GBTF and the Grayscale Digital Large Cap Fund with 178.8 percent and 147.6 percent.
While Grayscale collected $ 42.7 million in the first quarter, Q2 investment doubled to $ 84.8 million. This growth is astonishing, above all, because investments were only possible in July. At 76 percent, the GBTF is by far the largest magnet among the ten Grayscale financial products, at 76 percent.
In total, 80 percent of the funds came from institutions. Striking is likely to be the turnaround at the origin of the funds. Looking at the past twelve months, investment from US domestic dominated. In Q2, however, about two-thirds came from abroad.
Conclusion
Even if you have to wonder again and again about the weight of windmakers from the US or China, the basis of Bitcoin & Co. is becoming increasingly solid. You can see that in the world economic engines Facebook, IBM, Alibaba and Amazon. One can see this in the global food supply chain, in the approaches in logistics, in the health care sector, etc. And you can also see this in traditional and therefore credible institutions, which are increasingly more on the bitcoin flavor, such as Harvard University. (source: btc-echo.de)