BITCOIN SEGWIT - To Be Set In STONE Today!
The day we have all been waiting for!
SEGWIT ON BITCOIN IS ALMOST HERE!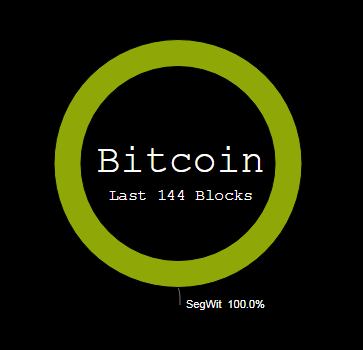 Only 20 block to go until segwit gets locked-in on the Bitcoin network!
Note that we still have to complete the the 2000 blocks at 95% until official lock-in. That is only 120 blocks left. Since blocks are found at an average of 10 minutes, we have 1200 minutes or roughly 20 hours.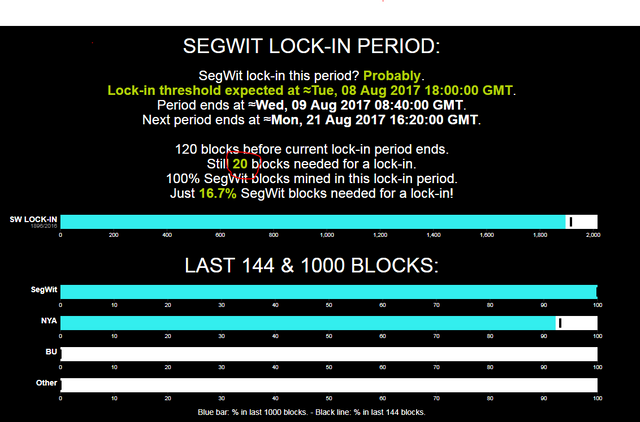 Will this act like LTC segwit and be a "sell on the news" event? My guess is we'll see a dump on price once it is activated. Then another pump to new all time highs leading up to segwit going live on activation day... If everything goes well with segwit2x and other uncertainties.
source:
https://www.xbt.eu/
---
Have thoughts on the matter? Please say something below!
If you like the content you see, please follow for more like it.
---
🚀🚀🚀 Thanks for Reading 🚀🚀🚀
Follow, Resteem and VOTE UP

Crypto & Tech Lovers