This is an amazing daily candle on Bitcoin.
The price action is because of the good news surrounding Bitcoin BIP 91 and segwit2x.
The Gambit (GAM) Trading indicator printed a daily confirmed reversal.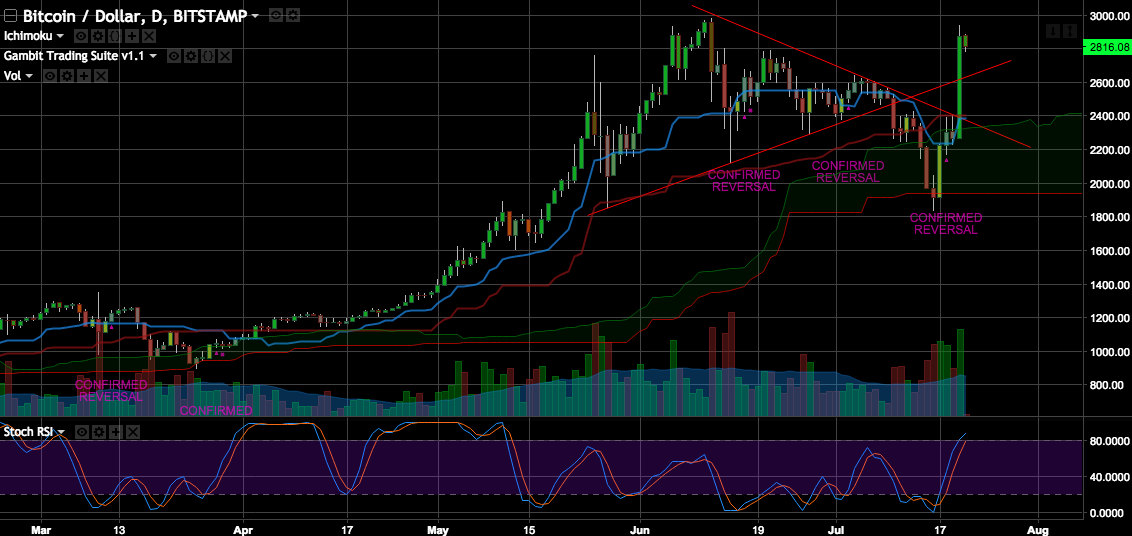 Check out the activation on segwit2x and BIP 91. I think we'll get segwit soon! Hooray.

Can we break a new all time high tonight or tomorrow?
Be sure to post your thoughts below.
Source:
https://coin.dance/blocks