This week in Bitcoin- 7-12-2019- Giacomo Zucco talks Trump, No worries Lightning Network, Libra
Tel Aviv, Israel- Giacomo Zucco is back so that means there is a lot to catch up on and only room for one guest. Trump mentions Bitcoin and Libra. Giacomo is not a fan of altcoins, but what does he think Libra will do to the space? Lightning Network talk, banks, altcoins, and much more!
Crypto-dividends- https://www.forkdrop.io/
Follow Adam on Twitter- https://twitter.com/TechBalt/
Bitcoin people you need to know!
Birth of the Crypto-dividend
Email the Disrupt Meister intern- [email protected] and tell us why you want to be an intern!
Get anonymous VPN and PROXY at Torguard! https://torguard.net/aff.php?aff=3899
CryptoHWwallet affiliate link-
Buy Cryptograffiti shirts here and use the "Meister" discount code to get 10% off anything in the store!
https://cryptograffiti.com/collections/all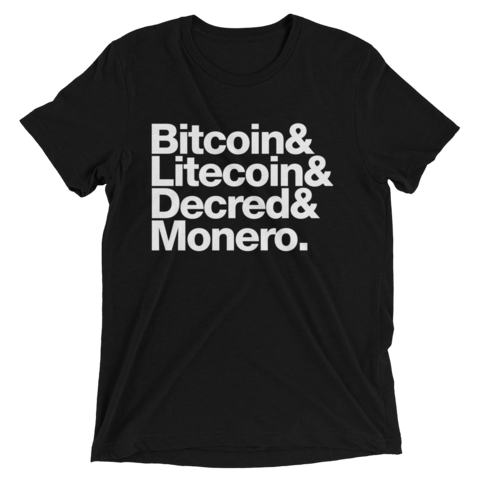 ---
BitcoinMeister information:
Support the cause if you like what I have to say:
BTC: 3HZngc6ASzt3deDm582u8xJRFAwmz7YTwG
BTG (Bgold): AN6p1tD2KwRKvhiinprN9wCqGe4KUqPsY5
ETC: 0xb28CD007E0495b34BA6030859030322b7bE8422B
Monero: 49broKTMLfFBZtzFFWptyqbuTF4rm7Pp6HZj4ReRuKQf3Z6uFjCbWgs6n4ymX5aYTsczoELGd3vYSD4XUQrjvy3S5qTsN3s
LTC: LQm55H4oUCoVPiBd25A4v2jHXLtC9oo9Jg
ETH: 0x0feb7bCd89C4Ea0c14FC7D94b9afBDE993034AD5
DASH: Xjcpo8Lh6NKQoV3F12pGpXUiK4XRoQyudN
Buy your Bitcoin Trezor storage device here:
Buy Bitcoin at Coinbase here: https://www.coinbase.com/join/528aa4ec443594782100003a
Get all sorts of cryptocurrency storage devices and basic t-shirts at: